3 Panel Canvas Print of the Tree Of Life By Gustav Klimt

In stock
Ships in 1-2 Business Days
About this product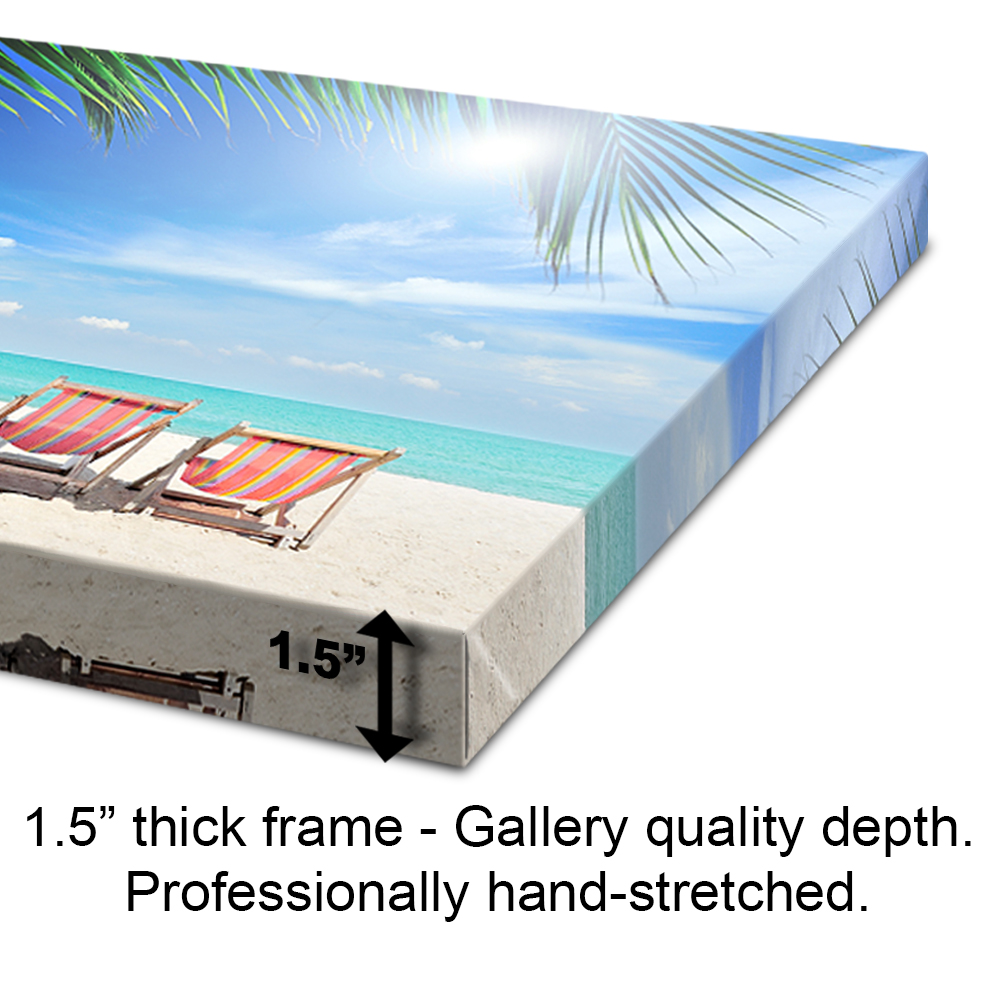 1.50" Thickness wrapped on high quality wood frame.
Ready to be displayed right out of the box.
Shrink-resistant wooden-bar frame with tension wedges that allow for tightening of the canvas from the reverse side.
Free Hanging accessory kit included.
Lifetime Warranty with a life expectancy of over 100 years. Made in USA.

We use high quality canvases which are designed specifically for canvas printing. Our canvas is a white semi-gloss artists canvas.
We use latest HP Latex inks during printing process allowing our products to be fade resistant for up to 100 years.
Canvas pictures are stretched on wooden stretcher frames. All frames are of the highest quality.

Artist
Gustav Klimt (1862-1918) was a controversial figure in his time. His work was constantly criticized for being too sensual and erotic, and his symbolism too deviant. Today, they stand out as the more important paintings ever to come out of Vienna.
He was seen as an artist who was far ahead of his time, and much of the work that was produced during the Austrian born artist's career, was seen as controversial. Although symbolism was used in his art forms, it was not at all subtle, and it went far beyond what the imagination during the time frame accepted. Although his work was not widely accepted during his time, some of the pieces that Gustav Klimt did create during his career, are today seen as some of the most important and influential pieces to come out of Austria.
Read More
Customer Reviews
Our Customers Say It Best
And little bit wrinkled, and can't get them out. but is a good world map
This is like a really cool giant bumper sticker. It sticks to the wall very easily, just be sure to get the air bubbles out. The colors are photo quality. The material is so strong I accidentally got a paper cut so be careful with that. I received this poster at a discounted price in exchange for my honest and unbiased opinion. It's great for a safari themed room.
Picture was very nice and was easy to hang. But, the packaging was horrible. Came with creases that would not come out. Returned the product and will purchase one with better packaging!
We couldn't get the back part off to be able to stick it on the wall. Wound up tearing a small part of a corner. Went in the trash.
We used the map at a giant robotics tournament and people from around the work put pins in it to show where they were from.
Great luck with this one. I love it.
I Love this sticker! It is a very heavy vinyl, you just peel the back off and stick it where you want it. My wall has a normal base paint on it and I had no problems at all just using a shower squeegee to take the bubbles out.
It is so realistic!
My 13 year old son wants one now!
I plan to go through their store and find more.
I received this wall sticker in exchange for my honest review and I am happy to recommend it to you!
amazing product, high quality , love the packaging , 5 stars , it is as advertised (I received this at a discounted price for review)
See all 557 customer reviews