Wall26 - Amber colored tree in autumn - Golden colored leaves drift to the ground in Fall - Wall Mural, Removable Sticker, Home Decor - 24x32 inches
Amber Colored Tree

In stock
Ships in 1-2 Business Days
About this product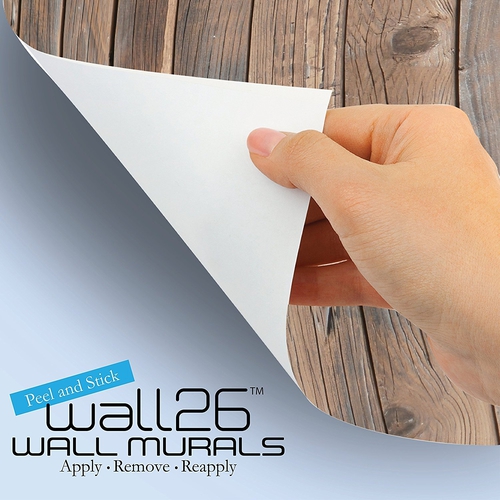 Very easy to apply, remove or reposition - Just PEEL & STICK!
Unique and one of a kind exclusive designs by Wall26®, for installation on flat dry surfaces indoor/outdoor walls doors and even windows
Won't leave a mark when repositioned like other cheap stickers on the market, no residue left behind
Won't leave a mark when repositioned no residue left behind.
Unique and one of a kind exclusive designs by Wall26 for installation on flat dry surfaces indoor/outdoor walls doors and even windows.
Very easy to apply, remove or reposition - just peel & stick.
Product made in USA with fast shipping. 100% satisfaction guarantee.
Customer Reviews
Our Customers Say It Best
This is a really beautiful picture, great resolution. It is very large so make sure you have an oversized wall to put it on. We put it on a foam board that we picked up at the local office supply store. Working with a 'decal' of this size is a job in itself but you know that going into it. Be calm and patient and soon enough, you will have a beautiful beach window of your own.
I ordered this for the front wall of my trailer to give the illusion of a window rather then looking at a blank wall. It did exactly what I wanted it to. Made the trailer feel more spacious. Excellent quality and the picture looked just like our camp grounds near by. I love it, really searched to find a window that was closed and the right scene. Just perfect!
I got the "Hammock between two palms at a tropical resort" for my small office...it is awesome! Easy to install by myself too in about 5 minutes. Just get a straight line on the wall, peel back the top, align and stick along the top, and pull down the back decal and go side-to-side until you are at the bottom. It looks (almost) like a real window with a great view! The frame is not blurry at all either. Love it!
This thing is beautiful, I was a little nervous when I got it because it's big but it hangs easily and I had no issues with air bubbles etc.
This item is extremely defective and misleading. This caused considerable damage to my wall and ripped all of the paint off area it was applied as I tried to reposition. The statement, "Won't leave a mark on your wall like other cheap sticker, no residue" is completely false! BUYER BEWARE!!!
I do not have a window in my bath which makes it quite dark so I wanted something to set of that plain back wall which was a very light sand color. I purchased this mural and applied it to my wall. Boy did it pass my expectations. It is very bright and colorful and looks so realistic. Have gotten so many compliments.
Quality of picture is great but be very careful puting it up extremely sticky can't pull back to get air bubbles out which you will have we have to buy a second one to cover the fiurstbone because it took paint right off wall and have no choice but to staple or nail it then frame it so much for economical.
I expected much better quality for the price. Not as pictured. I love the white horse, it's very beautiful, but it's unfortunate that the window frame is blurry. Why WHY WHYYYY!!!!! Such a shame. I bought another design, it's on its way now.... I'm trying to figure out where to put it but I might try to return... Well, I'll hear my husband's opinion first tho. I now understand why 1 person said it looks better online!!! It's because the window frame is blurry in person!!! That's what makes it look so odd!! It ruins the art!!! :(((( I bet many people that gave 5 star reviews just don't have good eye sight.....or maybe they got a discount or got it for free, who knows.... They definitely can do better... I would've loved it without the window frame, I think, because the blurry window frame ruins the picture. But since I love all species I'll change to 5 stars. Also, since I'm Amazon Prime member, Amazon credited me.
Only issue I have with it is that the "windows" are detached from the "frame".
See all 32 customer reviews