Wall26 Canvas Print Wall Art - Almond Blossoms by Vincent Van Gogh Reproduction on Canvas Stretched Gallery Wrap. Ready to Hang -24"x36"
Canvas - Original Color

In stock
Ships in 1-2 Business Days
About this product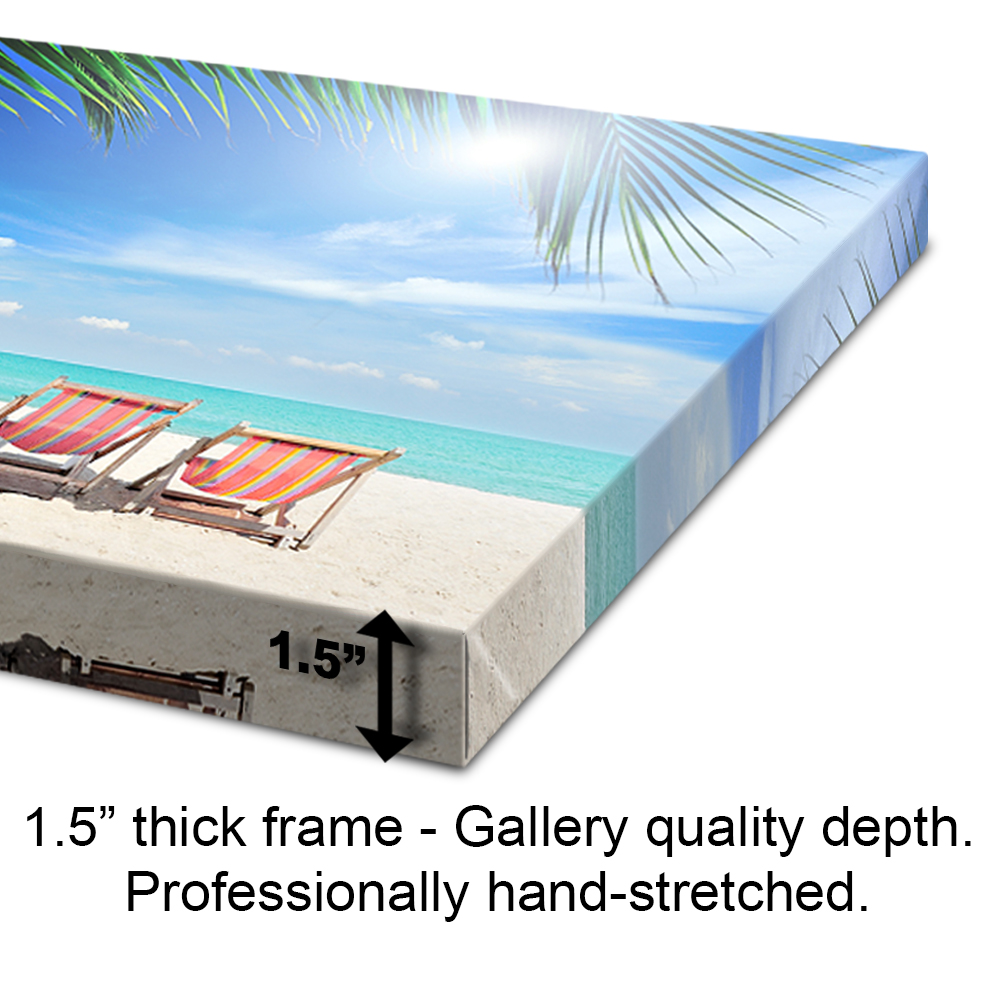 High quality printed canvas stretched and stapled to durable shrink resistant frames.
1.50" thick stretcher bars for gallery quality profile.
Canvases are printed and hand stretched in the USA by professionals.
Hanging accessory kit included.
All Wall26® Products are made in and shipped from the USA.Be aware of counterfeit sellers with inferior products. Our products will never ship from China or overseas.
We use high quality canvases which are designed specifically for canvas printing. Our canvas is a white semi-gloss artists canvas.
We use latest HP Latex inks during printing process allowing our products to be fade resistant for up to 100 years.
Canvas pictures are stretched on wooden stretcher frames. All frames are of the highest quality.
Customer Reviews
Our Customers Say It Best
So pretty! This canvas art is perfect. Great quality. I would highly recommend this.
Awesome picture looks good on my wall.
Looks very cheap and picture is blurry.
You won't fool anyone into thinking this is a Van Gogh original, and you really can tell that this is a printout rather than a painting...unless the lighting is just so. What you get is a relatively large wall decoration that captures a great deal of the beauty of an iconic painting. We had plenty of genuine antique paintings which were supposedly "real" but they were not pretty, dated, just not enjoyable to look at. We decided to make a change and just look for artwork that had the right colors and style. We went with the printed canvas because it seemed more artistic than a framed poster. I'm not 100% sure I like the three panel format. It is definitely more difficult to hang three panels than one picture. From the side angles it looks really nice because the canvas on the lateral edges of each panel is painted and you get an illusion that it is continuous. Looking straight on I find the breaks between the panels a bit distracting. I imagine the lighter the color your wall is the more pronounced this will be...brights attract the eye and darks fade from attention at least that's my understanding. There is a little bit of gloss or sheen so when light shines on it at an angle you can have some glare. This particular painting has some very pronounced brush strokes that look really fake up close but that is expected since, well they are. From a normal distance away the painting looks great. There seems to be a tendency for the corners to have some damage...had it on this painting and one other I purchased.
Love this print, it's a great size!
It is exactly as you would expect and I like it. However where the frame meets the canvas, may be due to shipping, I see a crease. It is not visible but from certain angles all you can see is that crease. :\
See the vertical left edge in the picture.
Delivered on time. Canvas prints look great!
Outstanding piece. Highly recommend this seller
Wow! Beautiful and excellent value.
It's GREAT!! Only thing is you have to put the hanging widgets your self... which means you have to put them on the SAME PLACE ON THE WOOD FOR EACH OF THEM... I learned the hard way and didn't realize it until they were not even, although the holes on the wall were done right, if the hanging widget on the frame is NOT the same in all 3 frames, they will hanging evenly when you put them up. Just a lesson learned for a rookie.
See all 52 customer reviews