Wall26 Canvas Print Wall Art - Starry Night by Vincent Van Gogh Reproduction on Canvas Stretched Gallery Wrap. Ready to Hang - 24"x36"

In stock
Ships in 1-2 Business Days
About this product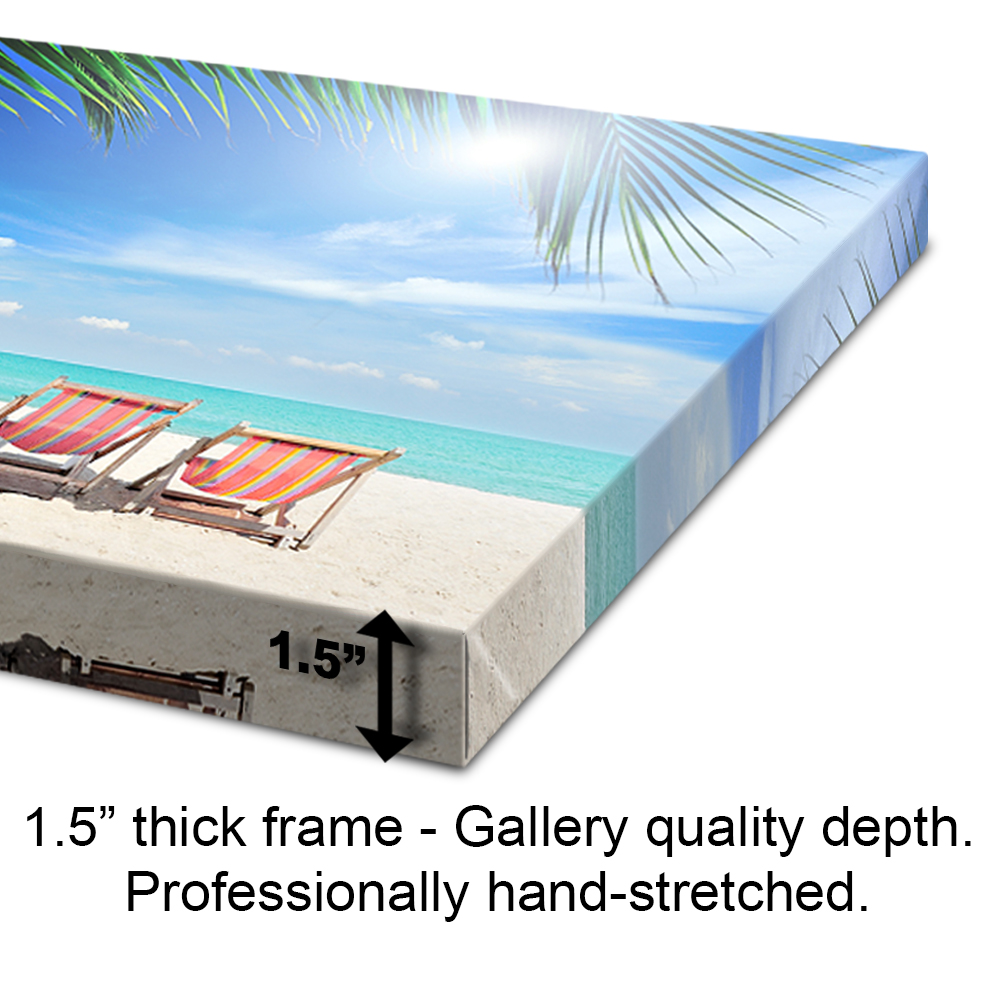 Customer Reviews
Our Customers Say It Best
I love this print! It looks beautiful in my new house! It's my favorite painting by Van Gogh and I am so very pleased with this purchase!
The canvas is wonderfully colorful and very sturdy. Came with wall hangers but I personally decided to forgo those and just balance the canvas on the screws I put into the studs. Drew a line with a level after marking the studs, put 2 screws in and just left a tiny amount of the screw out so the canvas could sit nicely on the screws. Worked like a dream. It looks amazing in the room and made the Stary Night it was replacing look shameful. Very happy with this purchase.
This was a gift for my daughter. She LOVED it and thought it was perfect for her apartment.
Amazing picture !! So beautiful !! Had no nails on hand so I took another picture down and put this one in its place. A great introduction for me to the world of canvas prints. love it
I got this at a discount price for my review.
Oh the beauty!! I just LOVE Starry Night! It is bigger than i had thought itd be but im so in love with it! looks great and i couldnt imagine a better piece for my unique taste!
16"x20 The Starry Night by Vincent Van Gogh.
Stunning this is a very classic picture and it looks amazing on this canvas. The wood frame the canvas is stretched over seams to be very sturdy. This will definitely last for a long time. The colors on the canvas are bright and vibrant. This one picture can change and entire feel of the room. I love it! Great quality Canvas. I received this product in exchange for my honest review.
The Starry Night by Vincent Van Gogh
Absolutely beautiful! Its well built / sturdy over all a good quality. I just love this picture, I have always enjoyed this picture and this canvas just brings it to life. The colors are great and bright. I got the 16"x20" and it is perfect size for my room. I hung this up in my bedroom and I just can't stop looking at it. Over all I am extremely happy with this Canvas. I have got other Canvases from this company in the past and they always provide great quality products.
-0.75" Thick solid wood stretcher bar
-Hanging accessory kit included
This product was received either at no or low cost for my honest review.
A familiar design, this is a fun decor item to add to your home or office. The size is ideal for a small nook or wall, and it adds a nice little flair to any space. I received this product in exchange for my opinion, all thoughts are my own. It is well constructed and looks like it will last a long time, and the colors are nice and bright.
Beautiful print! Looks amazing and the colors pop. Very easy to hang up also.
This is well built and sturdy. Beautiful bright colors! Looks almost like the real thing. If you were like me and had a poster of this in your college dorm this is definitely a upgrade!
See all 11 customer reviews