Wall26 Creative Wall Sticker Removable Wall Art Wall Decal - A Curious Giraffe Sticking Its Head into an Open Window | Cute & Funny Wall Mural - 24"x32"

In stock
Ships in 1-2 Business Days
About this product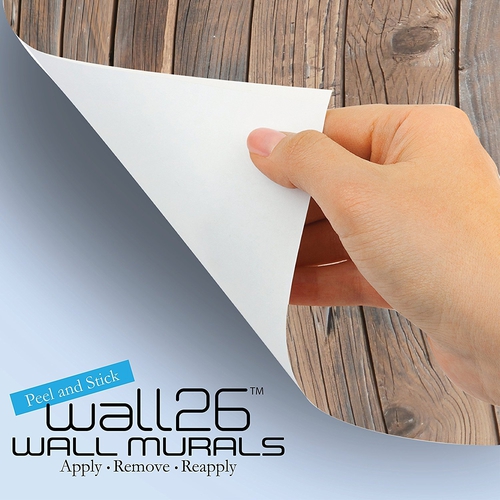 Unique and One of a kind Home Wall Sticker Design - by BestDealDepot
Very High Quality Vinyl - 7+ year exterior life!
Very easy to apply, remove or reposition - Just PEEL & STICK!
You can put it by yourself indoors or outdoors: walls, doors, widows or any flat and dry surface!
Won't leave a mark on your wall like other cheap sticker, no residue!
Customer Reviews
Our Customers Say It Best
Very whimsical wall decor.
I love this decal, the picture quality was great. The thickness of the vinyl was awesome but the cling stickiness was not as well as it should be. I put this on a freshly painted wall but it keeps trying to come off. I am going to have to purchase a frame to put it in if I want to keep it, but it is so pretty.
Nice heavy vinyl. It does not stick to any wall that has any sort of texture. Has to be completely smooth. Fell off the wall next day. Purchased a foam display board to mount it on then framed with it with colonial trim to match oak trim of windows in the room. Created a lot more work due to the textured wall. Not sure if it says that in the instructions but should say ONLY on a smooth surface. Otherwise the picture is cool in my granddaughters bedroom and she loved it.
I bought the 36" x 48" with the giraffe in the window. I bought a 40" x 60" poster board at Hobby Lobby to mount it on.
I put the poster board flat on the dinning room table and mounted the picture. The picture is very good quality, feels like
a plastic canvas. These things are extremely difficult to mount on anything. You really need experience & practice.
I have a bunch of wrinkles & creases in it. I thought I had ruined it, but when you stand 5 feet away, you can't see 'em.
So it still looks good. I have it sitting on my fireplace mantel. And being on the poster board I can hang it anywhere.
Will get some more of these, good product.
Original Post:
High quality decal, stuck very well, and looks great. We ordered this in the largest size and it looks fantastic on the wall. It is thicker than I was expecting. It helps to have two people put it up, as it tries to roll back up when stretched. The adhesive on the back is strong enough to hold onto the painted drywall surface where we put it up, but will peel off without a problem and without leaving a residue and apparently with losing its adhesive properties. I don't anticipate it will peel off on its own, but there were a couple spots I had to press and smooth out twice, but this could be due to stresses on the decal from the installation process (pulling and smoothing in other places). I will update if this becomes an issue. I can't attest to whether it maintains its adhesion if it were taken down and reapplied. The four star rating is based on 1) no directions came with this item at all, it was a rolled up decal in a tube. While it is self-explanatory to a point, it should at least have instructions on the surfaces recommended for installation and the best way to prepare the surface before sticking it on. Can I use windex or other chemicals or just water? Common sense to a point, but how does a product have no directions at all? Also, the third party seller were we got this shipped very slowly, and it did not arrive until almost three weeks from the order date.
Update: after about a month, the decal has peeled off the wall in various places several times. Sometimes it is minor peeling in the top corners and other time the entire top half comes off and folds down. I've reduced the star rating to one star as a result. It is a good feature to have the decal be able to come off easily without a residue, but it is at the expense of it not sticking on the wall properly. I'd rather have it stay up.