wall26 - Double Exposure Close Up of a Grey Barred Owl on a Rustic Style Canvas - Canvas Art Home Decor - 12x18 inches
Barred Owl

In stock
Ships in 1-2 Business Days
About this product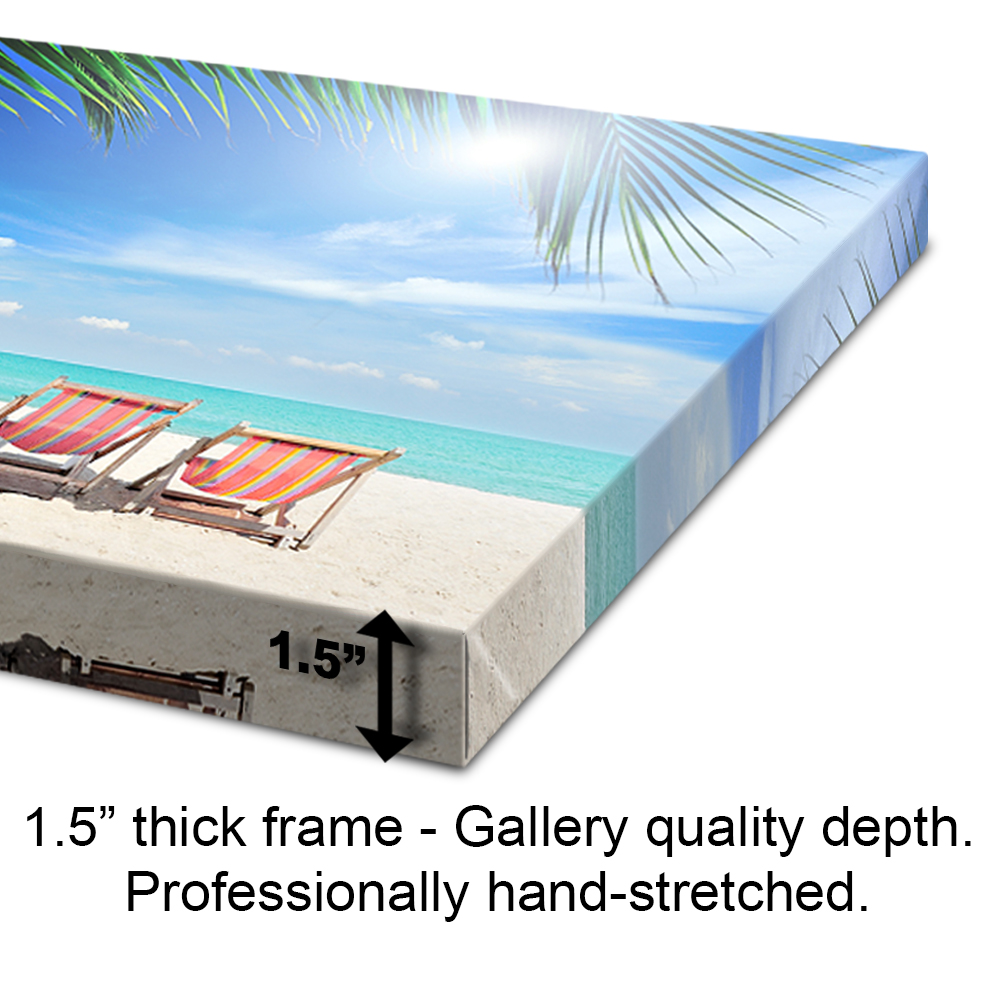 High quality printed canvas stretched and stapled to durable shrink resistant frames.
1.50" thick stretcher bars for gallery quality profile.
Canvases are printed and hand stretched in the USA by professionals.
Hanging accessory kit included.
All Wall26® Products are made in and shipped from the USA.Be aware of counterfeit sellers with inferior products. Our products will never ship from China or overseas.
We use high quality canvases which are designed specifically for canvas printing. Our canvas is a white semi-gloss artists canvas.We use latest HP Latex inks during printing process allowing our products to be fade resistant for up to 100 years.Canvas pictures are stretched on quality frame bars. All frames are of the highest quality.
Customer Reviews
Our Customers Say It Best
I ordered the wall26® - Rustic Canvas Wall Art - Deer Antler - Giclee Print Modern Wall Decor | Stretched Gallery Wrap Ready to Hang Home Decoration - 12x18 inches, and the item was in pristine condition and just as described upon arrival. Have you ever dreamed of being a hunter, but were always afraid of getting pierced by antlers? Then this awesome and realistic canvas art is for you. The amazing, 3d-style antlers look very life-like, and is a pleasant addition to any home. The canvas art comes with a kit, which makes it easy to hang the canvas on the wall. Bring your friends and lovers over, and tell them and elaborate and exciting story of your hunting adventure. You can start it off with: "Well, these 10 deer just charged at me while I was planting a tree", and just go from there. I recommend this canvas art to you if you are a true slayer of deer and does.
The item also comes with a lifetime satisfaction guarantee so you can get your money back if you are not 100% satisfied with your purchase.
5 stars. I took a few pictures of the product so check them out below if you'd like to.
I received this product at a discounted rate in exchange for my honest and unbiased review. The price of the product has absolutely no influence on my review and everything I am writing is in my own opinion. If my opinion of this item changes in the future, I will edit my post to let you all know of the changes.
I love everything about this owl wall art. The size is perfect because it makes the artwork a real conversation piece. It's very well made with the canvas stretched and stapled on all four sides of the frame. It even comes with an option wall hanger that comes in the box. It's in a tiny package so be sure not to throw it away because I almost did!
The background looks like pallet wood and the snow owl's features are incredibly realistic. My favorite is its gorgeous eyes. I'm putting the wall art in my newly renovated office/guest room/art studio.
I received this item at a discount in exchange for an honest and unbiased review. The opinions expressed here are based on my personal experience using the product.
Looks amazing and fits perfect. If your looking for high quality art at a very affordable price this is an amazing deal. I have been looking for a few art pieces for the bare walls at my cottage and have struggled to find anything that I like but when I stumbled across these I wanted to give them a try. I was worried about buying art work over them tenet but must say after receiving the, they look even better that expected. They quality is superb and they look great on my walls. They were packed very well and no damage to art when received in th Mail. It was also very easy to install, it went right up without any troubles. I have not found a better deal yet for quality art work yet and would highly recommend this to anyone. I was also lucky enough to receive this product at a discount for my honest review.