Wall26® - Modern White Window Looking Out Into a Red Bridge Over a Lake Surrounded by Beautiful Trees - Wall Mural, Removable Sticker, Home Decor - 24x32 inches

In stock
Ships in 1-2 Business Days
About this product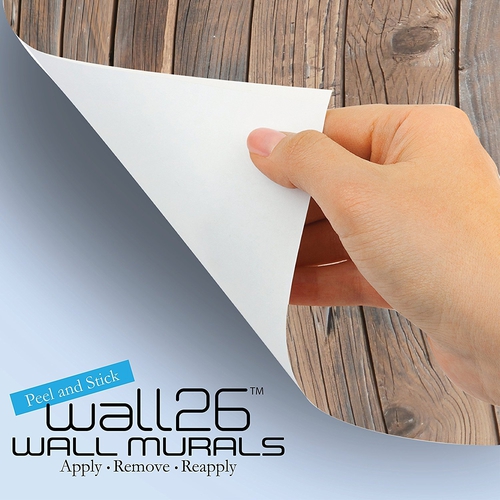 All Wall26® wall murals have a durable water resistant matte lamination. Print is protected and long-lasting, can even be wiped clean using household cleaners
Very easy to apply, remove or reposition - Just PEEL & STICK!
Unique and one of a kind exclusive designs by Wall26®, for installation on flat dry surfaces indoor/outdoor walls doors and even windows
Won't leave a mark when repositioned like other cheap stickers on the market, no residue left behind
Product made in USA with fast shipping. 100% satisfaction guarantee.
Customer Reviews
Our Customers Say It Best
And little bit wrinkled, and can't get them out. but is a good world map
This is like a really cool giant bumper sticker. It sticks to the wall very easily, just be sure to get the air bubbles out. The colors are photo quality. The material is so strong I accidentally got a paper cut so be careful with that. I received this poster at a discounted price in exchange for my honest and unbiased opinion. It's great for a safari themed room.
Picture was very nice and was easy to hang. But, the packaging was horrible. Came with creases that would not come out. Returned the product and will purchase one with better packaging!
We couldn't get the back part off to be able to stick it on the wall. Wound up tearing a small part of a corner. Went in the trash.
We used the map at a giant robotics tournament and people from around the work put pins in it to show where they were from.
Great luck with this one. I love it.
I Love this sticker! It is a very heavy vinyl, you just peel the back off and stick it where you want it. My wall has a normal base paint on it and I had no problems at all just using a shower squeegee to take the bubbles out.
It is so realistic!
My 13 year old son wants one now!
I plan to go through their store and find more.
I received this wall sticker in exchange for my honest review and I am happy to recommend it to you!
amazing product, high quality , love the packaging , 5 stars , it is as advertised (I received this at a discounted price for review)
See all 553 customer reviews