Wall26 White Sand Beach with Palm Tree Open Window Mural Wall Sticker - 30"x36"
Palm Trees & Beach

In stock
Ships in 1-2 Business Days
About this product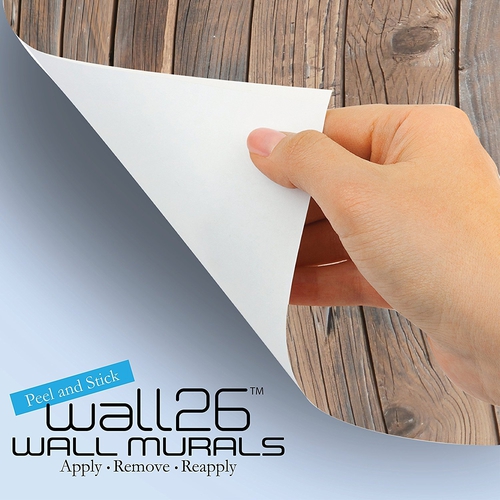 Unique and One of a kind Home Wall Sticker Design
Very High Quality Vinyl - 7+ year exterior life!
Very easy to apply, remove or reposition - Just PEEL & STICK!
You can put it by yourself indoors or outdoors: walls, doors, widows or any flat and dry surface!
Won't leave a mark on your wall like other cheap sticker, no residue!
Product made in USA with fast shipping. 100% satisfaction guarantee.
Customer Reviews
Our Customers Say It Best
Nice mural. Looks good on the wall in my spare bedroom
Sent back. Not very good.
great quality! bought this for an office wall and everyone loves it. It was really thick and easy to put up!!
I comes rolled up this causes air pockets to form so when you place it on the wall it has a tendency to try to tear there. If there is any texture on your wall you will have to frequently rub it to keep it adhered to the surface. I wish it had been rolled a little looser I think that would have prevented it from taking so long to lie flatter and not have so many air pockets. I'm not sure I wold buy it again but the picture is pretty.
Used at work to lighten up our space. Went up easy, getting lots of compliments. Great product!
Love this picture. So easy to put up and looks real from a distance.
My co-worker got all teary-eyed when I secretly put this on the wall in her office. The wall had a lightly textured finish so I used 1/2 inch nails around the edge to keep the edges from curling up. I hid the nails with White-out. If I had it to do again, I would iron the whole thing flat before I mounted it. The vinyl is rolled so tight that I couldn't get it completely flat.
My advice to the manufacturer: Make it from a thinner/lighter vinyl and roll it loosely.
ok for a window, the colors could be a little deeper, but served it's purpose
High Def! Easy to hang on the wall
This is amazing great quality nice detail
See all 19 customer reviews