Peel & Stick Posters
Wallpaper Large Wall Mural Series ( Majestic Seascape)

In stock
Ships in 1-2 Business Days
You may also like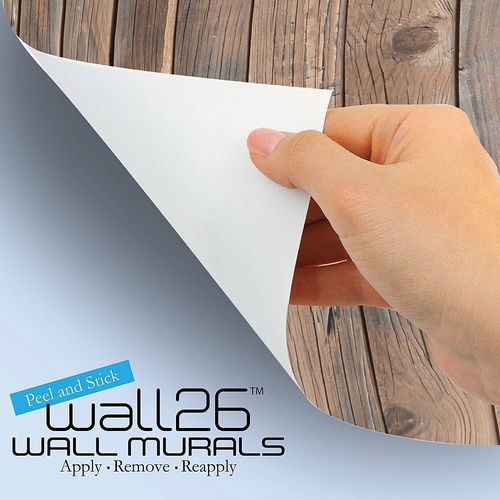 Parent Listing
Parent Listing
Parent Listing
Parent Listing
Parent Listing
Parent Listing
Customer Reviews
Our Customers Say It Best
My bedroom wall makes our bedroom look so much bigger and more open. It was easy to install for the men who did the work. They got it a little crooked toward the end, but it is so very forgiving! We bought molding, and "framed" it like a picture, which hid the slight discrepicies in hanging, so it looks like a picture. We posted pictures online, and have had huge positive responses. All of our friends want one, too! We are so thankful we did it.
I have wanted to cut off one of my ears after hanging this, other than that it's cool!
I absolutely love this wall paper. Should have bought 2 to cover entire wall, but unbelievable look changes the whole room just beautiful!
Exactly like the picture, changed the look of my bedroom !
Looks amazing on my wall! Not as easy to apply, but totally worth the effort!
Shipping was fast and the wallpaper is packaged to be easily installed on the walls, so kudos to the storefront for that, ...but...this paper smells horrible! Has a very strong odor. The bricks on this paper is huge, too, and it doesn't look as realistic as the one in the picture. Disappointed. Much larger than what we expected. Unless you already have this paper and know you already like it? Be careful buying because if you don't like it, you will have to pay a nice little $10.00+ fee to have it returned.
My 8 year old son loved it. I bought it for his room. It was easier than wallpaper to put up and the material was high quality. I would definitely buy this product again.
Amazing product and easy to install, absolutely worth the money!!
Comes on heavy vinyl-type wallpaper which is strong enough that it didn't rip while being adjusted to line up on the wall. Relatively easy job with two people (took under two hours). Overlap between panels is not marked in any way (it does have a white strip running along the bottom but we did not use it to line it up). Found it easier to pull backing away at an angle rather than folding in six inch horizontal strips as suggested. It WILL show any bumps, divots in wall underneath, and depending on your lighting, these will show (image has a slight sheen). Image is not incredibly high resolution, but that actually helps in case you need to 'fudge' an overlapping point. Bought for 7 years olds room and installed today; it looks like it will last at least as long as he will want it to stay up there and maybe longer).
See all 51 customer reviews