Peel & Stick Posters
Removable Wall Sticker Wall Mural Majestic Waterfall at Sunset Creative Window View Wall Decor

In stock
Ships in 1-2 Business Days
You may also like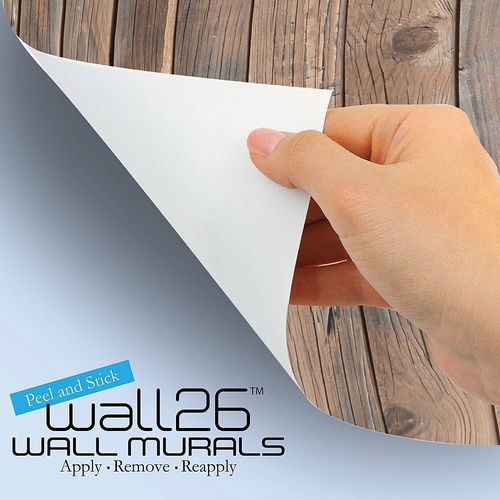 Unique and One of a kind Home Wall Sticker Design - by BestDealDepot
Very High Quality Vinyl - 7+ year exterior life!
Very easy to apply, remove or reposition - Just PEEL & STICK!
You can put it by yourself indoors or outdoors: walls, doors, widows or any flat and dry surface!
Won't leave a mark on your wall like other cheap sticker, no residue!
Customer Reviews
Our Customers Say It Best
I wasn't too happy with the mural.
The photo is very clear and it was so easy to put up. There is nothing negative that I encountered about the product.
Beautiful piece of art, looks great on my wall
The installation was easy, instructions great. The image is extremely pixilated, quality is lacking: the windows are just plain silly — someone made windows in CAD then superimposed them onto a photograph. Bad CGI. They just are so out of place with the image. The image wasn't cut evenly onto vinyl so had to trim some of the edges. My daughter wanted to surprise me and stuck it up on the wall, but had I seen it beforehand; it would have been returned. Good idea, cheesy poor quality with mocked up, computer generated windows that don't do the image justice.
Put this tropical beach scene on a blank wall in our travel trailer... Installation was intense, but certainly doable. Love the quality and the look!! Now, when we camp, we always have a beach front site!!
It wasn't a good print at all.
Put on inside bathroom wall, gives outside feel for closed in space.
This poster had the perfect colors for our newly painted/finished basement bedroom. Brightened up the place quite nicely. Also, we did not stick it to the wall but used poster putty. Hopefully, it will stay up!
I get lots of compliments on this one.
We had to readjust the sticker as it was slightly crooked upon initial placement.
We hadn't permanently pressed it as we were still assessing perfection in placement by only sticking corners. We were trying this on a brand new apartment that was painted four months ago. The wall was clean and flat, even then when we tried to remove the corners to re-paste the sticker, the entire paint and a piece of the wall came off! This is an apartment so this is going to cost me some of my security money as the wall is ruined! Extremely disappointed with the product
See all 62 customer reviews