3 Panel Triptych Street Graffiti Series Web x 3 Panels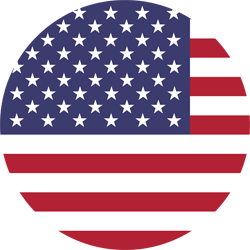 100% Made in USA!

100% Satisfaction Guarantee!
3 Panel Triptych Street Graffiti Series Web x 3 Panels
Premium Materials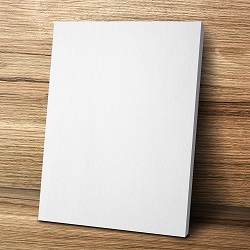 Our canvases are a high grade hybrid of premium cotton and polyester, ensuring a beautifully finished canvas resistant to warping and distortions for years to come.
Our Framing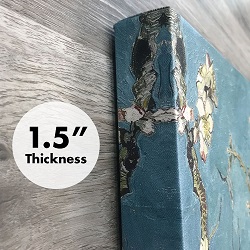 Canvases are wrapped and stretched on a 1.5" thick formaldehyde-free frames. Our frames are lightweight, sturdy, and professionally made in-house to the highest standards. They are resistant to warping from climate changes in your home. Certainly a professional touch to any room.
Ready to Hang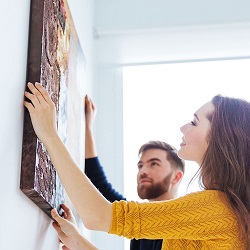 Your canvas will arrive stretched and wrapped on a frame, ready to liven up any room you place them, straight out of the box. Hanging kits are included with your canvas for your convenience.
High Quality Inks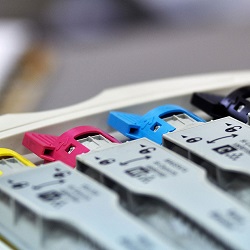 We only use the most premium grade inks for your canvas art. Rated to be archival grade, the inks used on your canvas will last years without fading as well as best represent the original colors of your artwork.
Made in the U.S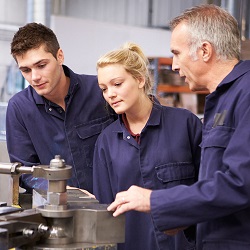 From start to finish, your canvas is born in the USA. We start off with basic raw materials sourced from local small businesses and finish with a beautifully assembled canvas ready to be shipped. With the utmost attention to detail, we stand behind our products and look forward to you loving our work.
Fast Shipping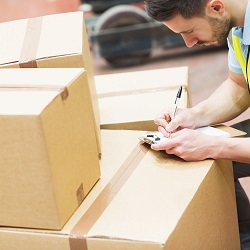 Regardless of handmade products or not, shipping should never take longer than 1 week. We pride ourselves in fast shipping so you can display your artwork as soon as possible. On average, our customers receive their orders in 2-3 business days, no matter where they're located in the United States.
Wall26 Customer Reviews
Wall26 is proud to maintain an overall 5-Star Customer Rating!
compare on Amazon
I was looking for canvas reproductions online and was shocked at the expense at some stores. I was skeptical these would be any good for the price but I was pleasantly surprised. I'm not an art critic but I'm a fan of these paintings and these totally fit my needs. Very happy.
Print quality is good. Decent resolution, nice color. It is better than a poster or fabric print, but not as nice as a more costly cotton canvas print. Up close, the image is a tiny bit blurry. From 2-3 feet away this is not noticable. The aspect ratio is decent, and cropping is not bad. For the price, you get 2 nice pieces .. for around 30$ each.. usually these quality prints are 50-60 each.. the higher quality cotton prints are 120-170 in this size.
The canvas is thin, and tightly weaved, probably polyester, not like the ones I have from other sellers which are twice the thickness and cotton. This material makes the prints rather shiny if light is directly reflecting by them. Black areas will appear to reflect the most, and these have a a lot of dark tones. Make sure you place them so they do not reflect light at the viewing angle.
The stretchers are particle board, and the canvas is not perfectly tight. It is probably half the weight of your standard cotton canvas. There are no corner tabs to tighten. But it is good enough to display. When I first got these, I hung them by wire using the interior stretchers. This worked OK but would not support the added weight of a frame which would deform or break them, I would recommend hanging these with two screw heads off the top stretchers for a flush, level mount.
One of the two I received had some wear on one edge and corner, where there was no paint. It also had a small dent/crease about a inch long in the middle. I was able to flatten it out with a bit of water on the back and a hair dryer. I found some large deep shadow box frames, which tightens up the canvas and hides the edges when pushed in. Hung by two d rings off of double headed screws, looking great.
For the price, these can not be beat. The quality is way better than I thought it would be. These are very nice prints, for a very fair price. The build materials are not amazing, but get the job done, and present the image nicely.
+ good resolution
+ good color
+ well wrapped, square corners
+ amazing value
+ (almost) ready to hang
- minor cropping (not true to original)
- a little shiny (latex inks, and company told me they have a protective coat)
- initial latex smell (should go away after a few days)
- particle board stretchers (not hardwood)
- synthetic canvas (not cotton)
- iffy hanging hardware (2x sawtooth brackets per)
Overall, the image quality and colors are good. This is the single most important factor, since it is what you will be purchasing this for (not necessarily build materials). Note that light entering the back will change the color vibrance, as the canvas is a bit thin. If you do not hang these flush to the wall, you may have some minor color issues. I have notes below for how to accomplish this. The image proportions/cropping decisions are good to fit the paintings into this format, and do not take much away from the print. The real paintings have odd dimensions, so these have some cropping at the top, or extension on the bottom.
I had looked previously at some prints similar to this, and shops wanted over twice this price for a single print half the size.. and the quality of the image was not nearly as good. Many boasted using premium inks, genuine hardwood, and cotton canvas... but printer errors (lines, blotches, artifacts, etc.) were easy to spot.
The sawtooth mounting kit seems a bit odd for hanging these large prints, and they require 2 brackets each (which can be hard to install and level). There were no included instructions. Be sure to pre drill holes (pilot) before screwing into the frame, as it makes it easier and will prevent the particle board from falling apart or cracking. Do not drill too deep! A simple trick is to put some masking tape on your drill bit so it is easy to see when to stop. Also, the provided brackets mount right on the back, and protrude outward to the wall, which will angle your picture downward, creating a gap behind it. To use them requires drilling through the canvas on the back where it is stapled. If you must use sawtooth brackets, invest in some 90 degree angle ones that attach to the bottom of the stretcher bar, and sit flush with the wall... or better yet, use a wire.
I ended up using a simple wire hanging method, screwing in single piece eyelets to each inside stretcher bar 1/3 down, and tying some braided polyester cordage (I did not have framing wire handy, but the cordage is 2mm blind lift cord, so it is plenty strong). You can also purchase eyelets that screw into the back and point inward, but I prefer the simple type for this frame. I also padded the inside corners with some felt tape so they would not scrape against the wall (and to add friction to keep them level). These 32x24 prints are light enough to hang by wire with a single nail, though I chose to use a single lightweight drywall anchors for each, to prevent the nail from shifting over time.
The quality of these is amazing. Wasn't expecting to find canvas prints of Van Gough at this price, but I did, and these look fantastic on my dorm wall.
You may also like
Best Sellers