Wall Murals
Antique Map of the World Complete with Sea Monster Illustrations Wall Mural

In stock
Ships in 1-2 Business Days
You may also like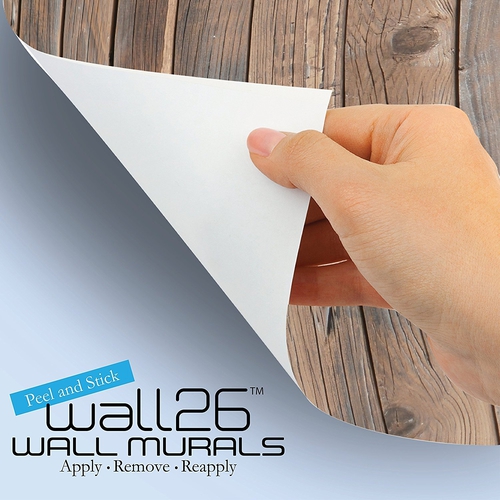 The wall mural is cut into 4 pieces for easy installation, each in 66"x24",total size is 66"x96" (Height x Width)
Very easy to apply, remove or reposition - Just PEEL & STICK!
Unique and one of a kind exclusive designs by Wall26®, for installation on flat dry surfaces indoor/outdoor walls doors and even windows
Won't leave a mark when repositioned like other cheap stickers on the market, no residue left behind
Product made in USA with fast shipping. 100% satisfaction guarantee.
Customer Reviews
Our Customers Say It Best
It took a bit to get it up because it is more like a sicker than wallpaper. Was able to do it by myself in about three hours. Love it though! Looks amazing on the wall
Outdated map and difficult to line up, still Love it
Difficult to assemble. Took 2 hours to put together with help. Comes in 4 pieces. The smaller words are illegible. Instructions are not clear after applying the first piece on the wall. The third and fourth piece came out a disaster. If I could peel it off and send it back I would. Suggestion. Sell one piece.
My wife and I installed this together in about 30 minuts total. It covers the wall and looks awesome! Buy it
So for starters some Pros: Its HUGE which makes it look really nice on the wall, the colors are beautiful and it seems to stick to the wall pretty well
Cons: THIS THING IS NOT A ONE PERSON JOB, the pieces are extremely hard to align and it seems to get bubbles underneath it no matter how carefully you stick it, also this is not accurate, I live in Michigan and its not even the right shape on the map but overall those kind of details would go unnoticed.
SO, for the money its worth it and I love it.
Tips for install: Have another person help you, DON'T pull it off the wall to try to re-adjust it unless you do it oh so carefully because you will stretch it out, outline on the wall where you want it first and use a squeegee from left to right to try to push out the bubbles
you should definitely buy it though, and good luck(:.
Have patience placing it on wall. But WOW! It really looks nice!
The three pieces were not made to match up properly and even worse- when we realized this during application and tried to gently remove according to the instructions, it peeled all the paint off the wall!This was a day before an office opening and we needed to bring in emergency repair service to fix. The company has not yet even responded to our complaint- no resolve- reaching out to better business bureau.
Good quality material, but very blurry text that is incomprehensible in most areas. If you're looking for a piece of 'art' that is only meant to be observed from a distance, then this might work for you. But if you want the text legible enough to read at a close distance (1-3 feet), then take a pass on this.
Beautiful and exactly meets our needs.
See all 21 customer reviews