Framed Prints
Antique World Map in Color Framed Art

In stock
Ships in 1-2 Business Days
You may also like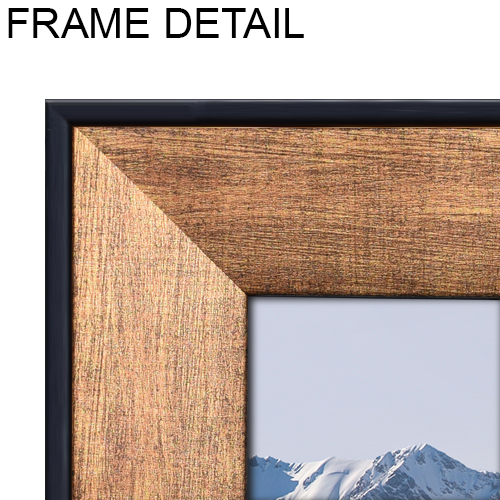 Frame adds 4" to the canvas width and height. i.e. 16"x24" canvas will measure 20" x 28" framed
High quality print mounted on high quality foamcore
Hanging accessory kit included
Printed and Framed in the USA. Lifetime warranty with a life expectancy of 100 years
Product made in USA with fast shipping. 100% satisfaction guarantee.
Customer Reviews
Our Customers Say It Best
Frame came broken, but I guess that's to be expected when the price is so cheap. Still the map print is nice.
Map was great. However it arrived with a broken frame.
Update 3/2/18
Changed my rating from 3 stars to 5 stars. Seller was great with communication and sent a replacement map free of charge. Map arrived in perfect condition and looks great on our wall.
Broken upon arrival. When I gently removed the item from the packaging, the frame was broken in several places. It is obvious this product is cheaply made. Do not waste your time by buying this product. You will only burden yourself by having to deal with returning it as well. The picture attached displays how I received my product.
Bought as a gift. My son loved it
Bought this for my brother-in-law for Christmas. He is fascinated with maps. He works from home & has hung the map right in front of his face over his computer. The black frame makes all the difference with the age-looking map. He is oh-so-very happy!! Awesome!
5 Stars for the map.
0 for the damage.
2 overall.
Like others have mentioned, my frame came with a total break in the top. 24x16. I'm considering returning it obviously and hoping another won't be broken. The frame seems to be made of a compressed Styrofoam/Plastic/Wood composite. It's solid when not broken, but looks like any small impact causes it to snap like overly firm Styrofoam would.
I got another frame from this seller and it came intact. Larger 36x24. I'm happy with the purchase but not the frustration of returning and hoping it won't be broken again. I want to actually glue my broken frame with wood crack sealer, and make it look like it was supposed to be broken, but worry messing with it will just turn out looking funny cause the frame is too fragile to chance fixing, and that they won't accept it with attempted repair.
Buyer beware.
I don't want to try fixing something and then pay for my saving someone else the hassle. I learned multiple times, not holding quality to a company bites us all in the end. Going to have an arts&crafts friend take a look and probably return it unless they say fixing it will turn out 100% the way I imagine.
Just as pictured. Have it hung up on my bedroom wall. Frame is light weight but sturdy and was easy to put up.
Exactly as described red ,green and blue lights,19 variable patterns in 5 themes,great for indoors and outdoor...almost as good as my disco laser costing over &396......
Great product. No damage. Arrived super fast! Wish it had a plastic or glass cover on it. Overall, a respectable product.
My order came in with a broken frame
See all 24 customer reviews