Peel & Stick Posters
Black and Gold traditional Thai temple painting Ornate wall Wall Mural
You may also like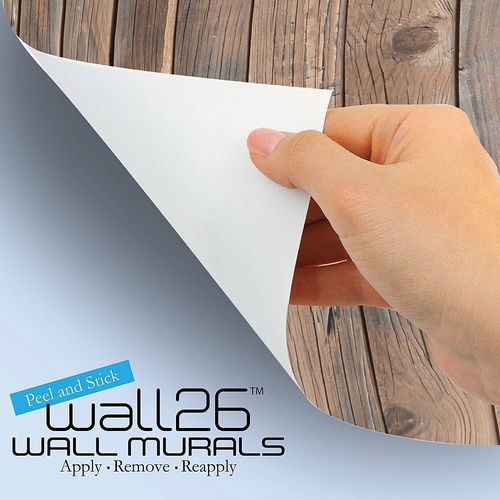 Unique and One of a kind Home Wall Sticker Design - by BestDealDepot
Very High Quality Vinyl - 7+ year exterior life!
Very easy to apply, remove or reposition - Just PEEL & STICK!
You can put it by yourself indoors or outdoors: walls, doors, widows or any flat and dry surface!
Won't leave a mark on your wall like other cheap sticker, no residue!
Product made in USA with fast shipping. 100% satisfaction guarantee.
Customer Reviews
Our Customers Say It Best
Love how it looks! Was a bit harder to put up than I thought it would be there are some bubbles/creases that we just can't get out but it's not to noticeable unless your right up to the wall. Makes for a good accent wall and a lot cheaper than the wood planks.
I put this up a year ago in our rental. It looked fantastic, but was difficult to line up even though I have years of experience applying vinyl graphics. We are moving so I removed and it took the paint off the walls down to bare drywall. It even removed the compound used to fill the nail holes. Bye bye security deposit.
I cannot for the life of me even put the first panel up. I've done these before but I don't remember it being this hard :(
I love the look of this product, however when we put it on my sons brand new, freshly painted wall in our new home, it not only pulled the paint color off the wall when we tried to immediatly readjust the panel, but the wallboard top layers as well! Not only that, the product came in six panels which were numbered at the bottom. We put the panels on the wall as numbered only to realize that numbers 5 and 6 were reversed giving the wall quite an imperfect look with unwanted seams. Would love to be able to switch them, but alas, revert to the first problem we had with the product. It is stuck onto the wall with no way to remove it without needing to re-wallboard the entire wall.
It took me 3hrs alone to put the product on my wall hope it stays up. I took the last panel /cut the figure out and put it on another wall in my living room
This is useless, don't buy. The panels don't match, they know it and still sell it. It is a scam.
This is AMAZING!!! I'll let you decide based on the pictures! Took less than an hour and a one woman show. My husband was super impressed. You just need patience (ha)
I would be raving about this product if somewhere in the instructions it mentioned that you must overlap the panels to get them to line up properly. I figured this out far too late in the process to begin overlapping and still cover the space I wished to cover. Looks good from a distance, but still annoying to not be able to get it perfect.
This is really cool, vibrant color, if you're a Klimt fan, you'll love it. But, challenging to match the pattern from one section to the next. And REALLY sticking, like fly paper sticky. So, make it a two person job when you attempt it. I wish I had. If I did, mine may be on the wall. Instead of in the trash.?
This looks great! We get complements on it all the time, people think it's real even up close. The pattern repeats horizontally but only every3-4 feet so it's not noticeable. We are renting out our unit and the tenants asked us to leave it up because they liked it so much! Haven't had to remove or reposition so can't speak to that. Would gladly buy again!
See all 142 customer reviews