Wall Murals
Damage Concrete

In stock
Ships in 1-2 Business Days
You may also like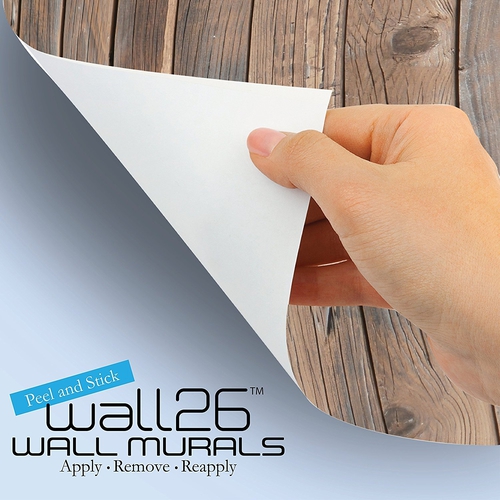 The wall mural is cut into 4 pieces for easy installation, each in 66"x24",total size is 66"x96" (Height x Width)
Very easy to apply, remove or reposition - Just PEEL & STICK!
Unique and one of a kind exclusive designs by Wall26®, for installation on flat dry surfaces indoor/outdoor walls doors and even windows
Won't leave a mark when repositioned like other cheap stickers on the market, no residue left behind
Product made in USA with fast shipping. 100% satisfaction guarantee.
Customer Reviews
Our Customers Say It Best
Loved how this worked out. I used it opposite a large mirror in the bathroom and it makes a huge impact! It is a two person job to install. You are working with what seems like long sheets of contact paper It wants to stick to itself. The overlap doesn't show if you pay attention to your light source and overlap away from the light. The pot of greenry in the picture is not part of the design (Glad it wasn't) The right side is quite dark. Wish we could have purchased a reverse set to continue the pattern. If you have wallpapered before this is much easier and far less messy. The shiny paper you remove from the back of the design is nice and thick - I'm reusing it as shelf paper!
amazing stuff!!! easy install and amazing results.
I ordered more for my kitchen and within hours I had a whole new room!!
considering using this product to stage houses - WOW thank you
Extremely difficult to work with. Should have listen to reviews.
turned out even better than expected.