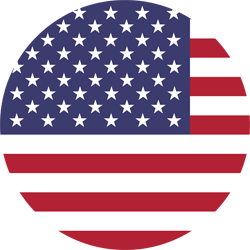 100% Made in USA!

100% Satisfaction Guarantee!
wall26 - Forest - Removable Wall Mural | Self-adhesive Large Wallpaper - 100x144 inches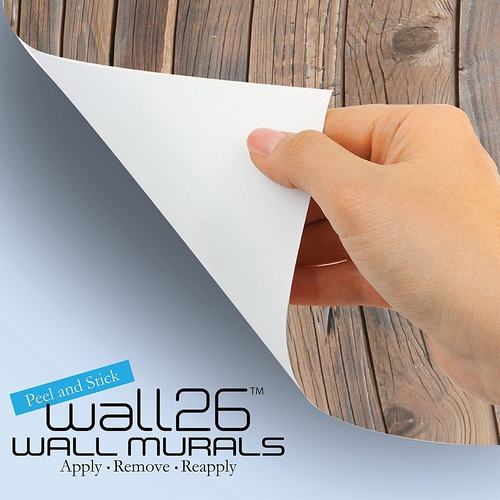 The wall mural is cut into 6 pieces for easy installation, each in 100"x24",total size is 100"x144" (Height x Width)
Very easy to apply, remove or reposition - Just PEEL & STICK!
Unique and one of a kind exclusive designs by Wall26®, for installation on flat dry surfaces indoor/outdoor walls doors and even windows
Won't leave a mark when repositioned like other cheap stickers on the market, no residue left behind
Wall26 Customer Reviews
Wall26 is proud to maintain an overall 5-Star Customer Rating!
compare on Amazon
Was fairly easy to get up once you got started. Definitely a 2 person job though. So far, no issues with it sticking and I love the look it adds to the room
It looks great and completely transformed my office, installing was very hard- trying to get the edges lined up, not to get wrinkles, I even accidentally tore it while installing it when I got to the end of one panel, saw it was not aligned and tried to unpeel and re-stick it. I'd recommend two people and not trying to install it in a small room.
I hung this mural in my son's room. He has an 8 ft ceiling and I managed to hang them all by myself. I cut each panel in half so I only worked with a 4 ft section at a time and simply lined them up as I went along. There is so much going on in these panels that you can't even notice if things aren't prefectly lined up. Our walls are brand new with new flat paint on them, and lightly orange peel textured. There were no problems with the decal, it has stayed put with no sign of peeling corners or bubbling off. Upon unrolling the decals (There were 6 segments in my shipment, all rolled in a thick, cardboard tube) there was a pretty intense plastic-y smell. After hanging on the wall for 24 hours though, the smell disapated and there is no trace of it anymore. The finished product looks exactly like the picture advertised when hung. Up close, I thought it might look a little pixaled, but it doesn't at all. Just warm sunshine thru the forest.
I'm pretty happy that I can just peel these off in a few years when he's grown tired of being a hobbit in the forest. And it's cool he wakes up to green dreams even on hot Texas mornings.
Followed directions to the letter, and everything looks great! Would order again. Very happy with the quality and clarity of the photo on this
I used a professional for installation. Product quality is good, the resolution of the picture is not very good.
We loved it used in to cover a whole wall in our camper looks like we're looking out into the woods that's what we wanted
1. Wallpaper image quality is above average when you look closely, but great when you look from 1 meter+ distance.
2. 6 panels some of them are not same sized, we had to adjust them by cutting from bottom for few.
3. Overlap size of 1.5 inch is incorrect for panel 6.
Rest it gives awesome look ? to my home. I am happy with the product considering price as compared to etsy which had similar designs but with premium price around $299. If you have no budget constraints search on etsy. Murals..
Product arrived professionally packaged but when each panel was rolled out, some panels were crinkled at the top. As time was of essence, we used it but it took quite a bit of rolling the crinkles out when applying it. I would have given this a 5 star rating. Other than that, it was easy to instal with a paint roller brush, sharp box cutter, and ladder.
Wow! I searched and debated for weeks on which mural to purchase four my son's new forest themed bedroom. I was worried about the clarity off the image, but I must say, the clarity and over all look of this mural is fantastic!! After we applied it (which was relatively easy, but definitely a two person job) I say back and looked at it for a long while in complete satisfaction!!! It is beautiful, lifelike, vibrant, and totally calming!!!
It took us three people to hang, but it is gorgeous. It came in 6 panels, that overlapped by about an inch. Because my ceilings are low we had to cut a few inches off the bottom, but with careful measuring we placed it in the center of the wall. My walls are slightly textured but with new flat white paint and it stuck very well. The texture doesn't look too weird behind it, it kind of gives it more dimension. The only bad thing about it is the smell, very plasticy, but I'm sure it will fade in time. The picture was taken in low light.
See all 11 customer reviews
You may also like
Best Sellers