Peel & Stick Posters
Removable Wall Sticker Wall Mural Panorama of Beautiful Beach in El Nido Palawan Philippines Creative Window View Wall Decor

In stock
Ships in 1-2 Business Days
You may also like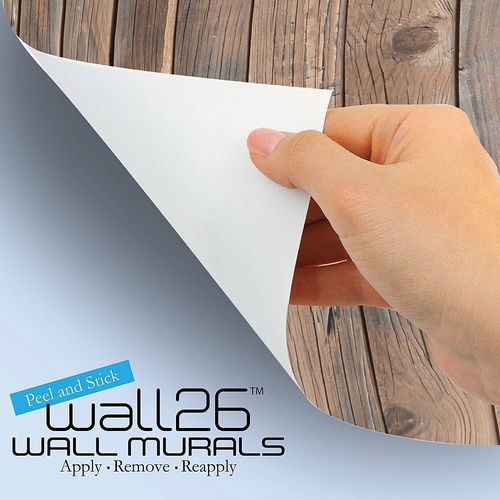 Unique and One of a kind Home Wall Sticker Design - by BestDealDepot
Very High Quality Vinyl - 7+ year exterior life!
Very easy to apply, remove or reposition - Just PEEL & STICK!
You can put it by yourself indoors or outdoors: walls, doors, widows or any flat and dry surface!
Won't leave a mark on your wall like other cheap sticker, no residue!
Product made in USA with fast shipping. 100% satisfaction guarantee.
Customer Reviews
Our Customers Say It Best
I bought this for my window-less office at work and I get sooo many compliments on it! I didn't want to mess it up with applying it to the wall, so I asked our maintenance guy to put it up and he said it was really easy! I often meditate at work and this helps calm my mind when I look at it! Beautiful, crisp colors!
Good resolution, looks nice in my windowless office??
Love my Wall cling, don't have a window in my office, But now I do, next best thing! I Love it!!!!
Very pretty but you will definitely need at least 2 people to help put it up... maybe even 3! I will probably order more
Beautiful. I will be framing it for my mother-in-law who lives in a senior living apartment with very few windows.
Looks great the first time it went up but had to take it down to paint and then the second time putting it up had kinks that wouldn't come out and didn't stick very well.
Very difficult to install. A pro installer is require
The product stuck to the wall very well but unfortunately peels paint when removed. I have a few other wall decal that stick well and can be readjusted without removing the paint.
If you do not get it on exactly right the 1st time and need to pull part of it off, the canvas stretches which causes wrinkles.
Definitely a 2 person job as well.
The picture below shows how grainy the piece comes, however from a distance you can't tell too much.
See all 108 customer reviews