Wall26 Removable Wall Sticker / Wall Mural - Colorful Balloons Flying in the Blue Sky | Creative Window View Home Decor / Wall Decor - 24"x32"
Floating Balloons - 3

In stock
Ships in 1-2 Business Days
About this product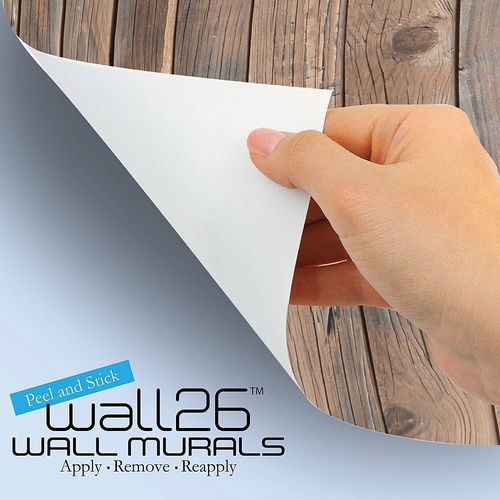 Unique and One of a kind Home Wall Sticker Design - by BestDealDepot
Very High Quality Vinyl - 7+ year exterior life!
Very easy to apply, remove or reposition - Just PEEL & STICK!
You can put it by yourself indoors or outdoors: walls, doors, widows or any flat and dry surface!
Won't leave a mark on your wall like other cheap sticker, no residue!
Product made in USA with fast shipping. 100% satisfaction guarantee.
Customer Reviews
Our Customers Say It Best
Well, i used it to cut to size ( 1/3 in the middle) and "glued" it on the white panel of air purifier for the asian style bedroom ( the white panel did not work for me) Love it!!!!! Application is easy ( especially if you plan to use the whole pucture)
I finally got to the point of putting this up over my bed and I love it. I would recommend this decal. It is large and very very good quality. I'm had no problem putting it up. I am 5'4" and done this by myself. The decal is 3'x4'.
Looks nice, easy to put up. What else is there?
This wall mural is one the best things that I ever purchased and everyone who see's it cannot believe it is a wall mural and the fact I paid so little for something that brightened up the entire bedroom for my Mom. Most people think it is a framed picture as they run their fingers over the mural. I decorated this room with Lavendar accents and this one product brought the entire room together and brightens up the room, even on a rainy day!
awesome 3d look , should fit any room decor nice work !!!
This is beautiful! It arrived on time, and I hung it on the wall for a few days, with weight at the bottom, to straighten it for use. I like the vinyl feel to it that will make it easy to clean, if I need to. I had some inexpensive white vertical blinds that I wanted to add some "zing" to, and this wall sticker was easy to work with, and easy to apply. I cut the mural into strips and put them on the blinds, and I have had LOTS of compliments on the end result. The strips are also fairly easy to re-position if needed, and there is no adhesive residue left behind. Window blinds with a view!
My music room has no windows and I bought this hoping to brightening up the otherwise dingy, boring-looking room. It doesn't look tacky as I was concerned first, and even got some complements from students and their parents on how great the room looks because of this wall decal. One parent said that it made them feel like the sun was really shining on them.
hard to get on the wall without bubbles, but once its up, looks great. It is a giant sticker. Not sure what my wall will look like when I take it off, but i dont plan to do that anytime soon. Its like having an extra window. Now i wish I got the ocean scene. i might later.
See all 20 customer reviews