Wall Murals
Large Wall Mural Beautiful City Skyline Traffic Lights on Roads and Bridges at Evening Vinyl Wallpaper Removable Decorating

In stock
Ships in 1-2 Business Days
You may also like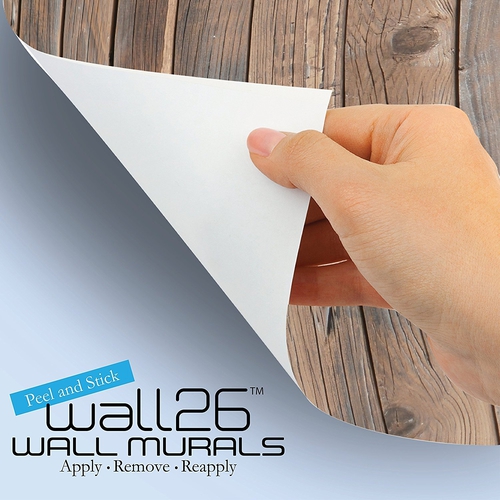 The wall mural is cut into 4 pieces for easy installation, each in 66"x24",total size is 66"x96" (Height x Width)
Very easy to apply, remove or reposition - Just PEEL & STICK!
Unique and one of a kind exclusive designs by Wall26®, for installation on flat dry surfaces indoor/outdoor walls doors and even windows
Won't leave a mark when repositioned like other cheap stickers on the market, no residue left behind
Product made in USA with fast shipping. 100% satisfaction guarantee.
Customer Reviews
Our Customers Say It Best
nice colors. Good printing. Would be better, if they warn you in the instructions that you should not put it on place side to side. And when you match the drawing, snapping is very visible on the wall. I think will be best for very smooth walls, mine have some texture, so from time to time i have to make sure wallpaper sticks to the wall
Update: The mural fell down, because the wall was not cleaned properly. The installer was an idiot, because he failed to follow the simple installation. It really did not matter to me by then, because of the defects that I named below.
Original Review
Really deserves a 5 star for appearance: but 1 star for defective image
Pictures show the problem with overlap: the edges started curling, within a week (probably faulty installation):
If you are not a perfectionist, this one might be for you. Firstly, let me say that we cut off the upper 18" of the sky, to make the mural sit up higher, on the wall, behind a sectional. The height was perfect.
The main problem is that the inner joints do not align. The two of us worked hard to align the upper areas of the buildings. Everything looked fine, but the freeway is not aligned. I know for certain that the problem had nothing to do with installing the mural to the cornice. We could have raised the mural, or lowered the mural, or partially turned the mural, either clockwise or anti-clockwise. We tried all of that.
The problem is that the inner image of the photograph has been stretched in the manufacturing process.
The other problem that I had had was the installer. I hired someone to do the work but had to supervise him, because he did not read the instructions. So, from the beginning, I was in charge of the installation.
Anyway, for $100 there was some value and are some defects. Also, there is too much color, for me, somewhat has a Las Vegas look.