Wall Murals
Large Wall Mural Vintage American Flag Vinyl Wallpaper Removable Decorating

In stock
Ships in 1-2 Business Days
You may also like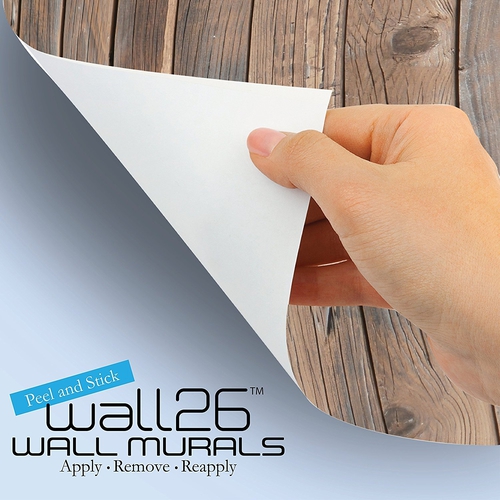 The wall mural is cut into 4 pieces for easy installation, each in 66"x24",total size is 66"x96" (Height x Width)
Unique and One of a kind Home Wall Sticker Design - by BestDealDepot
Very High Quality Self-adhesive Vinyl with 7+ year exterior life! Very easy to apply, remove or reposition - Just PEEL & STICK!
You can put it by yourself indoors or outdoors: walls, doors, widows or any flat and dry surface!
Won't leave a mark on your wall like other cheap sticker, no residue!
Product made in USA with fast shipping. 100% satisfaction guarantee.
Customer Reviews
Our Customers Say It Best
Very disappointed in this one. This is the 2nd Large Mural I have bought. This one came with nics and a couple of small but noticeable tares all through out the flag. I put this up in my café.
It will have to do as it is already up....
Better than I expected it took 2 of us to install looks great!
This was applied to an antiqued mirror that was installed and then bricked around it! What were they thinking! I heard Billy Joel's Italian Restaurant every time we came in the door. This is a great fix. My wife's in the Military, so it's actually perfect.
This is a huge area. I made a template out of a huge trash bag. I put the small piece up first, stripes. Then I cut the backing on the large piece so I could pull it away in sections. I had to readjust a few times, but it's very durable. Just take your time.
I love it! Great addition to my room. It came in six separate sectioned panel strips. You just have to follow directions and align the strips well. Easy install.
This was an amazing decal for my church. We wanred a flag to go on a blank wall to dress it up. We ended up leaving it up way past the time we originally wanted. Looks beautiful on the wall. It took 3 of us to line up the pieces, and put it up.