Peel & Stick Posters
Lush Green Woodland Park Reflecting in Tranquil Pond in Sunshine Removable Wall Sticker Wall Mural

In stock
Ships in 1-2 Business Days
You may also like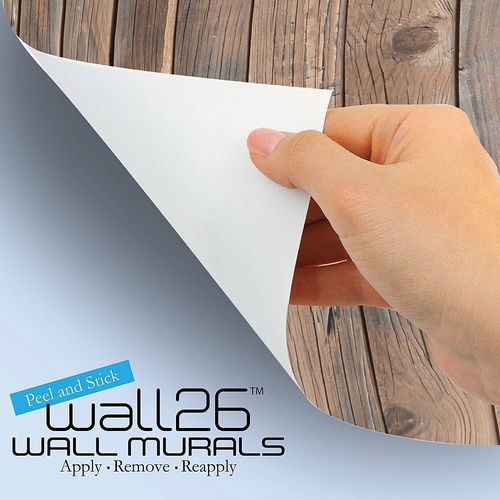 Won't leave a mark when repositioned no residue left behind.
Unique and one of a kind exclusive designs by Wall26 for installation on flat dry surfaces indoor/outdoor walls doors and even windows.
Very easy to apply, remove or reposition - just peel & stick.
Customer Reviews
Our Customers Say It Best
The photo quality on this was not great great and because of its large size, when I peeled the backing off it just got all stuck together and I ended up having to through the entire print out.
Nice heavy vynal poster. Easy to install.
Don't waste your money. Garbage. Ripped as I was unrolling it. Poor quality. Worthless now. I Had to throw it away!
I install it on my wall, and it last lest than a day, I didn't been able to send it back. Waste of time and money...
When unpacked and laid flat the adhesive came loose which in effect caused ripples. Not a big problem but irritating. The smell is horrible and the only way to dissipate it is to lay it flat.
The quality of ink is substandard. I would have paid more for better quality. The picture is not sharp and the colors are not close to natural. Mine doesn't look like the picture.
However, my cat loves it and that's enough
Great product! Actually goes on very easily. The quality is as expected, but the mounting process is excellent.
Looks good in a small windowless room!
It added a little fun to my office with no windows. The view is amazing the window frame is a little less realistic but then again it is a window decal. Enjoy!