Large Wall Mural Beautiful Tropical Scenery Landscape Palm Trees ( Red Tree that Frames Mount Fuji)
You may also like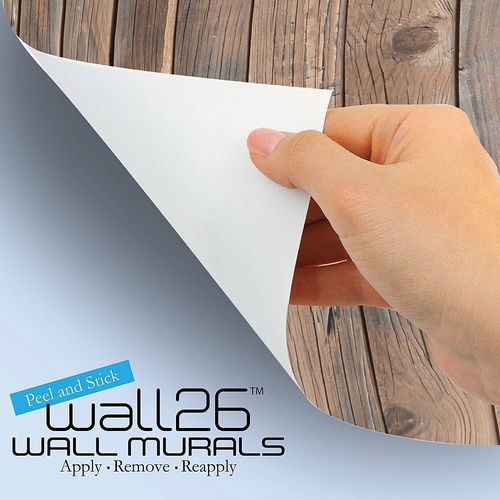 The wall mural is cut into 4 pieces for easy installation, each in 66"x24",total size is 66"x96" (Height x Width)
Very easy to apply, remove or reposition - Just PEEL & STICK!
Unique and one of a kind exclusive designs by Wall26®, for installation on flat dry surfaces indoor/outdoor walls doors and even windows
Won't leave a mark when repositioned like other cheap stickers on the market, no residue left behind
Product made in USA with fast shipping. 100% satisfaction guarantee.
Customer Reviews
Our Customers Say It Best
It looks pretty good, not great, but pretty good. Very easy to apply.
Although I have not put these on my walls yet they still look good.
I received this set in a cylinder cardboard tube, packaged with bubble wrap, and instructions for applying to the wall. It is made with vinyl and applies to your wall via stickiness on the back. I suggest you lay them flat and put something heavy on them for at least 24 hours before applying to your wall in order to work out the roundness from the packaging. They are very thin, and apply directly to a clean surface. For the price, it is a good quality and the picture is clear and nice to look at.
I received this product for free in exchange for a review.
I wish it came with frames. However the 3 set is a perfect wall décor that you can add to your walls. It brings the wall into life adding that glamour and pop to the wall. My husband always says that this is one of the best purchases I have ever made for the house. and I have received a lot of compliments from friends and family. Over all I am very happy with the product.
P.S I got this product in exchange of my honest review
They look great and it gives my restroom a modern yet simple look. I like that I can put these in an room in my house and they fit well. My two year old boy wanted to take out vase from the picture as it looked so real!. It's so cute and matches everything. These were easy to apply to the wall, make sure to smooth it out evenly. We love these!
I received them at a discounted price for honest and unbiased review
Large and beautiful wall decal art. I put these right over my couch to add a touch of interest and color without it seeming too cluttered. If you start peeling and then apply as you are peeling they will go on very easily without wrinkles. Also, if you have textured walls, the texture will surely show through and that might bug some of us. They are a bit dark for bare white walls and I think they would look nicer and more real on medium shades of color. I was also able to re-position without any problems and they have held up well without peeling off so far. They are a good quality. I have ordered so many decals for my apartment because they are non-damaging and remove cleanly and none have stuck so well or have been as thick as these. So if you have a bare wall that you are looking to decorate but not damage, I would definitely recommend these if you like the designs. I'm also contemplating getting the Buddha statue set for my bedroom.
I was able to receive these to test out in exchange for my honest and unbiased review.