Peel & Stick Posters
Removable Wall Sticker Wall Mural Santa Claus Carrying Gifts outside of Window on Christmas Eve Creative Window View Wall Decor

In stock
Ships in 1-2 Business Days
You may also like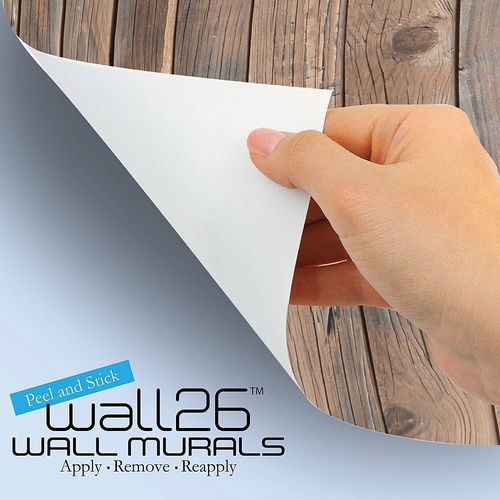 Unique and One of a kind Home Wall Sticker Design - by BestDealDepot
Very High Quality Vinyl - 7+ year exterior life!
Very easy to apply, remove or reposition - Just PEEL & STICK!
You can put it by yourself indoors or outdoors: walls, doors, widows or any flat and dry surface!
Won't leave a mark on your wall like other cheap sticker, no residue!
Customer Reviews
Our Customers Say It Best
Pulled pant off the wall.
I purchased this for a door decorating contest at work and choose this wall sticker. I added some curtains and a few extras and actually one first place!! the GOLDEN DOOR!
I love this wall sticker and do not want to take it off! I plan on buying another theme soon. A+
I hesitated to buy this cute as it is after reading the negative reviews about the difficulty of p[putting this up and the hazards of taking it down. I'm glad I took the plunge because it is very festive, unexpected and fun. I selected the 24 x 32, cleaned the wall area, pencilled in straight lines for positioning with a level and put it up myself. However!!! It did take about five tries to get this in place because it is super sticky and wants to grab the wall--but that gave me a chance to see that it WOULD come off without damage to paint or drywall or itself.
Nice picture.. but when I went to unroll it for the holiday season, its completely wrinkled.. bubbles and folds. Honestly I think it was folded before it was sent to me. Good thickness etc... just disappointed in how it looks.
Very cute. Just like the picture.
Nice quality but picture was darker than I would have liked
This is simply the best, it will take two people cause it wants to fold and stick. I found if I lay it flat for a day it was much easier to hang it. Taking it down was easy but it does stick pretty good so you have to make sure you take if off carefully. I placed it back on the paper it came with and packed it away for next year. No paint was removed and no glue residue was left behind
See all 18 customer reviews