Starry Night Sky Deep Outer Space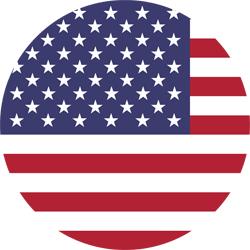 100% Made in USA!

100% Satisfaction Guarantee!
Keywords
You may also like
wall26 - Starry Night Sky Deep Outer Space - Removable Wall Mural | Self-adhesive Large Wallpaper - 66x96 inches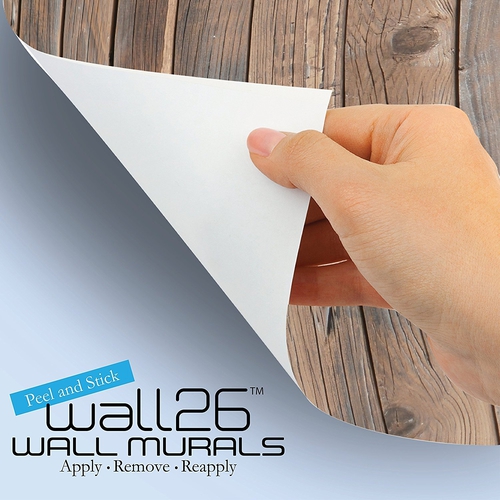 The wall mural is cut into 4 pieces for easy installation, each in 66"x24",total size is 66"x96" (Height x Width)
Very easy to apply, remove or reposition - Just PEEL & STICK!
Unique and one of a kind exclusive designs by Wall26®, for installation on flat dry surfaces indoor/outdoor walls doors and even windows
Won't leave a mark when repositioned like other cheap stickers on the market, no residue left behind
Wall26 Customer Reviews
Wall26 is proud to maintain an overall 5-Star Customer Rating!
It is exactly as described and adds an element of "the great outdoors" to my small windowless, home office. It was easy to install and even when I got a slightly crooked start, I was able to carefully peel it back and reposition it without damaging it or my painted wall. I used a soft dry dishcloth to rub out wrinkles as a put it on the wall. HINT: Do NOT peel all the back off at once. Instead, lay it on a flat surface and peel back the first 3 - 4 inches leaving that part of the backing attached an hanging down. Then position the sticker where you want it (use a level and make few pencil marks as a guide before you begin.) Once the top few inches are adhered to the wall, rub that area firmly with a cloth, pushing out to the edges. Next, grasp the backing at each end and gently peel back another few inches and repeat the rubbing & smoothing. Continue until you have the entire sticker adhered to the wall. Go back over the surface with your cloth starting at the center and press/rub out towards the edges in all directions.
It has been on my wall for over a month and shows no signs of coming down. My only regrets are 1. I wish it didn't have the window shutters obstructing the image, and 2. I should have ordered the larger size so that the perspective was a little more realistic. (See photos.)
Daughter loves, loves, loves her galaxy wall. Absolutely beautiful.
Very easy to apply. Very forgiving pattern. Fun and fast way to make my space loving child's room really pop.
I used 4 of these to do my daughter's walls and the results are wonderful. You MUST sand and clean the walls before hand but WOW is it worth it!
I love Love LOVE this Seller! Everything was delivered in really well packaged rolls, inside you find tubes with every section numbered, 1-6. We ordered three of the largest wall murals you can get for our business.
My advice is not to ride the edge if you have molding, do your sections and attempt to line them up and watch that overlap! It really helps to keep it all together. We did one wall and just lined it up at the top and had to do repair work because the images always seem to need to go down just a little bit to line up, which means your edge drops just a bit. So take my advice, don't ride the edge. If you can, have overlap at the top and the bottom and trim off the extra with an x-acto knife.
Out of three I purchased, only one looks blurry up close and the other two - my god, are stunning! I mean, when people see them... they drop their jaw! It's gorgeous. I am so pleased.
Also, weird side note. We have heavily textured walls and everyone seems to only be putting them on smooth walls. My advice? Hang them, then get out the hair drier and smooth them down even more. It helps a TON!
I really can't say enough great things about these. Love this Seller. Thank you for existing :)
It is very pretty up but will wrinkle easy if you stretch it.The company rep. Sean contacted me due to my review. I was offered their newer and improved material. This was very nice! My comment was not meant to be derogatory but informational! My grandkids don't care that it is not perfect. I like the fact that it is removable when and if they get tired of looking at the galaxy.
gave it four instead five because the pictures shows it goes to the floor, you will need to purchase 2 to cover one wall panel but it is beautiful and worth the money
I purchased this as part of my Holiday décor. It really made a big difference to the room!! Wasn't too hard to install although some of the branches didn't match exactly but overall wasn't too noticeable . Everyone that saw it just loved it!!
This is JUST want I needed in my new tiny office. It was so easy to hang. It came rolled up so I unrolled it and put it on a flat surface for a minute. I peeled off part of the backing on the left side and hung that first, then rolled it out and peeled back the rest while pressing it down. No creases. I wish now I had bought the larger one. I WILL be ordering more of these for other small spaces' walls.
Okay quality (you can see pixelization at this size) and be careful there is a bit of print overlap.
For the price this is pretty good.
My complaint is mostly with the overlap of the picture panels (see picture). Instead of spending all of your time making the first perfectly straight and level and then lining up all other panels to butt perfectly up to the first you have to overlap them. This means 1) It's a heck of a lot harder to line them up as you have to match up the pictures not the edge of the panels. 2) One person can't handle this themselves 3) You can see the seam as it now stick up a bit where they overlap. I originally put them up with blue tape leaving the paper on the sticker and it was SUPER easy to put up (edge to edge as I described above) but of course the picture didn't match up right, they are off by about 1/2 " overlap.
The quality of the picture could be a bit better, standing at about two feet away you can see the pixels. For the most part this is okay but don't count on photo quality. From a distance it almost looks like a painting rather than a photo. For $100 for a 100 x 144 I cannot complain. I suppose the $700 ones would be of a better quality.
This picture is more blue than it looks in the photo (see picture). When we originally received it we thought we had received the wrong unit as the top left and bottom left look more like a blue sky than snow.
a minor gripe would be that the paper doesn't come away from the sticker as well as I would have hoped. The paper would often peel away from itself (splits the paper) than away from the sticker (see picture). It's not awful and I would not discourage anyone from buying it solely on this. My recommendation would be to take a sharp knife and flick the edge of the paper with the knife to easy separate the two.
See all 17 customer reviews