Peel & Stick Posters
White Sand Beach with Palm Tree Open Window Mural Wall Sticker

In stock
Ships in 1-2 Business Days
You may also like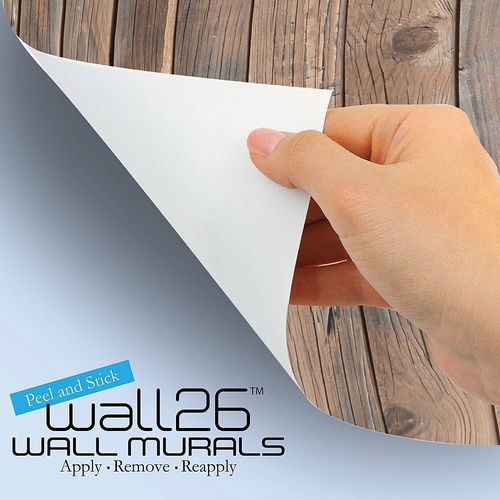 Unique and One of a kind Home Wall Sticker Design
Very High Quality Vinyl - 7+ year exterior life!
Very easy to apply, remove or reposition - Just PEEL & STICK!
You can put it by yourself indoors or outdoors: walls, doors, widows or any flat and dry surface!
Won't leave a mark on your wall like other cheap sticker, no residue!
Customer Reviews
Our Customers Say It Best
I love it, love it, love it. I feel like I am on vacation.
Looks awesome. And seems to be made with very good materials.
When I saw this one on amazon, I'm excited to order it directly. This is what my husband want in our hallway, a relaxing view that makes his entire day refreshing. LOL! As what my husband told me that he really love to have a decoration that have a scenic view with sunlight and ocean that's why I am very much excited to received it and now we already have it in our hallway. As you can see on the images below it's really a great view, a nice white sand that will captures someone's attention. My husband told me that it is a perfect spot for lovely sand beach with palm tree that will inspire him every time he will go out and pass by this very nice decoration, he said it gives a big impact for him to see a nice decoration because he grew up in a terrible place that always having a snow and rain.
What we love the most in this product is from a very high quality vinyl that will last for a lifetime. It is very thick, great resolution and the graphics is totally awesome. Before we put this in our wall, we painted our wall first because we want it to be perfect and look nice. It should be place in a good spot with a very clean surface so that the adhesive back vinyl will definitely stick to the wall and last for a long time. When we're done, It's too pretty, look nice and when my nephews and my brother having dinner in our house they are totally amazed and want to have also on their wall. I'm super duper thankful for this product, they make my house gorgeous.
This decoration is totally easy to put it in a wall but needs two people to do it, two people is much easier than one, the size for this decoration is 30" X 36" and perfect size for our hallway. By the way, I read some issues on this product, wherein the adhesive back vinyl will not last long, as my advice just put a trim/frame in it for a better decoration and I guaranteed that it wouldn't peel off because we have a wall decoration before in our first house and I think it's still there if someone living there didn't replace it, planning to put a trim next week. Thank you so much Wall26 for this awesome product. I definitely recommend this to all my friends and to everyone. I am super duper blessed and happy to received this at no costs for testing and review. All opinions are 100% true.
Sent back. Not very good.
Love this picture. So easy to put up and looks real from a distance.
Spruced up my daughter's dorm room
I love this! It was a bit tricky getting it on the wall with no creases, but looks great!
Was all crinkled with lines in it that won't come out when hung up! Very Hard to put on the wall smoothly without having lines in it! Waste of money!
This was AWFUL & would not stay on my wall. I have purchased a similar one from a different company with no problem but this one specifically was terrible. Not only would it not stick on the wall, I spent so much time trying to get the bubbles out, using every tool possible. As soon as I thought it was up and most of the bubbles were out, in the middle of the nite it would come crashing down. So annoyed and TOTAL WASTE OF MONEY!!
See all 22 customer reviews