Help Center
Questions and Answers
What kind of canvas is used?
Wall26 prints are high-resolution white semi-gloss artist canvases.
All canvases are made of a premium high-grade hybrid polyester and cotton material. Our printing process, materials and finish allow you to display your canvas in its full beauty for years.
Our premium floating frames come in white, black and pecan color options.
What file formats are accepted?
You can turn either a JPEG or PNG into a custom printed wall decoration. The maximum upload size for a file is 1 GB. The minimum DPI should be no less than 40.
If you experience any difficulty in uploading your image or have questions, please reach out to our United States based customer care team immediately. (
Contact Us
Now)
Are there any restrictions on images that can be used?
We have no explicit restrictions on legal image content you may submit as part of a custom printed order.
No illegal content may be uploaded, this includes image files that violate copyright laws. The responsibility for verifying the legal status of an image belongs to the customer. Wall26 does not verify or evaluate the legality of any uploaded image files.
We reserve the right to refuse service to anyone. For more information, please see our
Terms Of Service
.
What type of ink is used?
Only premium grade Archival ink is used in our canvas prints. We choose such effective and high-quality ink so that your art best represents the original colors of your image and can last for years. You will love your vibrant print that accurately portrays your uploaded image!
How do I take care of my print?
- You may wipe your canvas with a microfiber cloth or feather duster in order to remove dust and small amounts of dirt from the surface.
- We do not recommend you use a damp cloth to clean your canvas. We do not guarantee that a damp cloth will not damage your canvas. Never spray water directly onto the canvas.
- Try to keep your canvas print indoors and away from direct sunlight.
Why choose Wall26?
Choose us because we offer the best canvas prints online!

Wall26 Guarantees You:
- Free 2-Day Shipping
- Hassle-Free Returns
- 100% Satisfaction Guarantee
- On-Time Guarantee
- Secure Checkout
- Order Tracking
- USA-Made Products
- USA-Based Customer Care Team! (Contact Us Now)

Shop now for a first-rate customer experience. At Wall26, we've got you and your walls covered!
How do we offer such inexpensive canvases, is there a catch?
This means we get you the same high-quality canvas prints as professional photographers but for a fraction of the price.
How do I use my coupon code?
On the final screen right before placing the order, there will be a section to apply your coupon code.
Do you offer any price matching for your items?
Yes! If you see any of our artworks cheaper on any major retail site, we will be more than happy to match them. But we don't provide this service for used items. Please contact our customer service for more details.
How Do I Manage My Orders?
If you have an account with us, you can manage your orders via the
Your Account
tab under the side bar of the website, indicated by the person icon.
If you do not have an account with us, you can manage your orders via Track Orders tab under the side bar of the website. From there, you can enter our
Order management center
.
Are my custom submissions private?
Yes! All files submitted are yours and yours only, we only use the file to print onto your canvas. Files are not saved or used for any purposes except for the production of your artwork.
Is Shipping Free?
Yes! Every artwork on our website offers free shipping if standard GROUND shipping is selected, which will on average take 3-4 business days to delivery after production.
Can I Expedite My Order?
While standard shipping is free, if you are in a rush, we also offer expedited delivery. Rates will be calculated once selected based on location.
When Should I Expect to Receive My Package?
Production time for our artworks takes 1-2 business days, and shipping typically takes 2-3 business days. Be prepared to have your artwork typically within the week.
On Time Guarantee
Wall26 knows that your event is important to you, and we know you are looking for the fastest turnaround possible for your order. Hence, we offer 1-2 business day turnaround to you at no additional cost. All orders ship with Fedex, but have the ability to be upgraded to 2-day or Overnight shipping. With Fedex Overnight shipping you can get your order in hand within 3 days! As long as your file is received before 11 am PST, it will ship within 1-2 business days. Our years of experience dealing with high volume and quick delivery is what make us stand out from the crowd. Try us today!
What is the Return Policy?
If you ever decide to return your canvas, please go to
Order Management
and file out the claims. You will be contacted by our representatives after submission for the next step shortly. We offer free returns for all of our products, and allow returns within original condition within 30 days of the original purchase date.
My Item arrived damaged/defective, what now?
We're here to help! If your item is damaged or defective, please go to
Order Management
and file out the claims. Please choose the "Quality issue" as claim reason. Our representatives will contact you shortly. Remember to take an image of the defect. This will help speed the process along to getting a replacement as soon as possible.
How do I return/get a refund on my item?
If you are not happy with your order, please go to
Order Management
and file out the claim. Please choose the reason for the claim. One of our expert representatives will review your claim and contact you shortly. Once your claim has been approved, we will issue a refund as soon as possible, typically 1-2 business days after approval.
Are my custom submissions private?
Yes! All files submitted are yours and yours only, we only use the file to print onto your canvas. Files are not saved or used for any purposes except for the production of your artwork.
How Do I Cancel my Order?
To cancel your order, please go to
Order Management
. Please note that orders cannot be cancelled once begin production of your artworks. If your order has got into production and you would like to cancel the order, please contact our customer service team for further instructions.
How Long do I Have to Cancel My Order?
As long as your artwork has not begun into production, you cancel your order!
Will I Be Charged for Cancelling My Order?
No, all cancellations are free of charge!
How to install the Canvas Art ?
You would use our hanging kit (the bracket and the two screws) and install it onto the frame of the canvas (centered). Please make sure that the pointed part (triangles) are facing downward. Once installed, you would hang it onto the white bracket that is included onto your wall. The white piece bracket that you receive would be the substitute for the nail. So rather than using a nail you would place the white piece on the wall and hang the canvas off of it.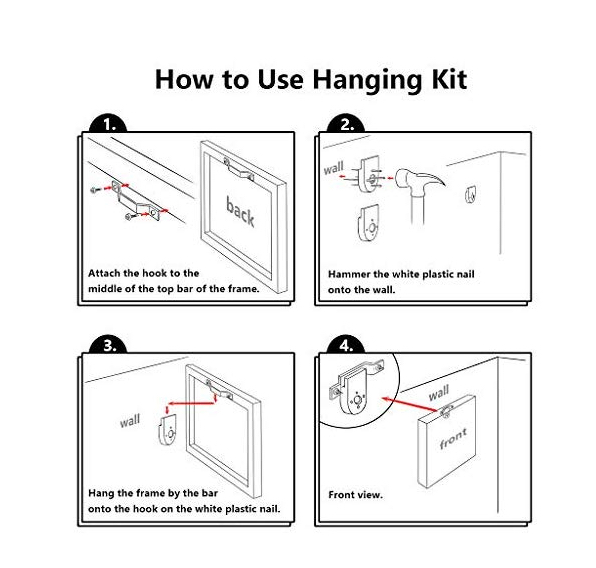 How to intall the Wall Mural ?
For the Wall Mural, we do recommend that the surface be clean and dry and to have little to none texture.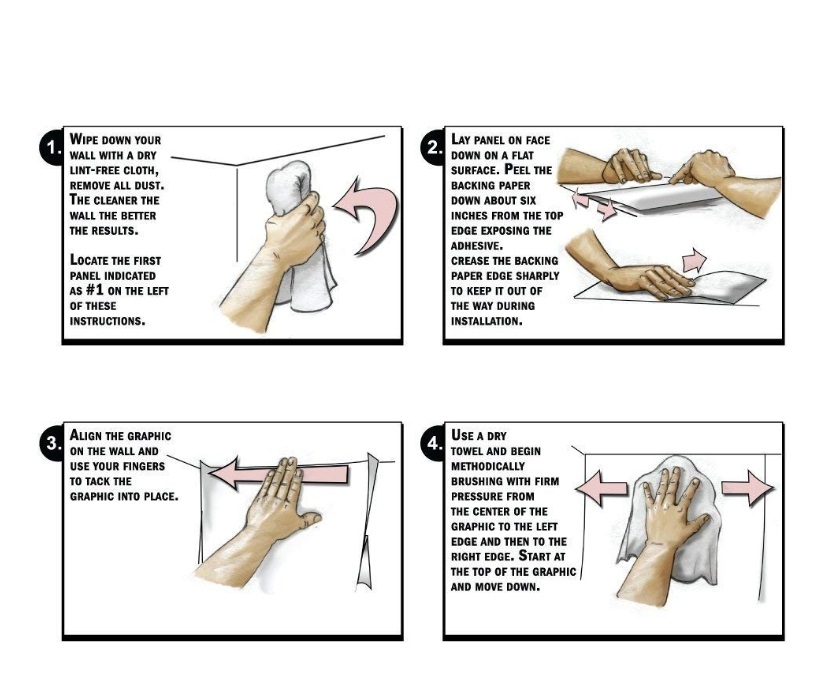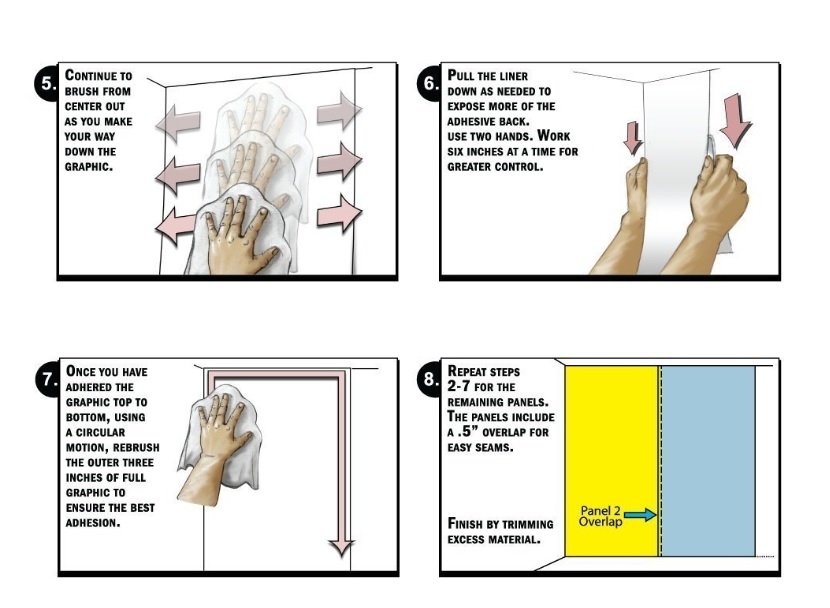 COVID Disclaimer
Wall26 is committed to the safety of both our team members and our loyal customers. Due to the COVID-19 pandemic, we have made many adjustments as to how we produce and ship our artworks to ensure the safest possible method of getting you your canvases. This includes following all recommended safety procedures provided by both the CDC and WHO.

Wall26 will always ensure the fastest shipping time possible for our artworks to provide fast and affordable canvases. During the lockdown, delivery time may increase and delivery times are only estimates until things are back to normal.