Wall26 - Cherry Blossom in Spring Removable Wall Sticker / Wall Mural - 24"x32"
Cherry Blossom - 04

In stock
Ships in 1-2 Business Days
About this product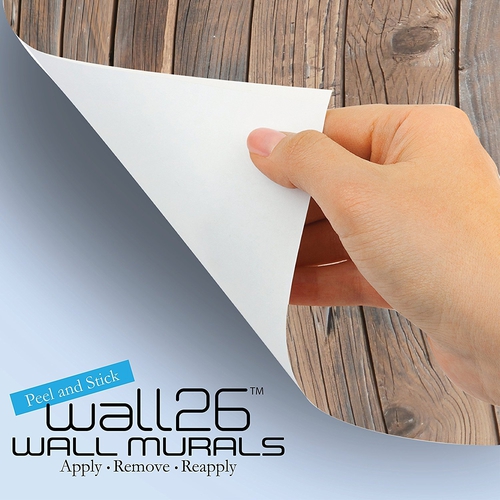 Unique and One of a kind Home Wall Sticker Design - by BestDealDepot
Very High Quality Vinyl - 7+ year exterior life!
Very easy to apply, remove or reposition - Just PEEL & STICK!
You can put it by yourself indoors or outdoors: walls, doors, widows or any flat and dry surface!
Won't leave a mark on your wall like other cheap sticker, no residue!
Product made in USA with fast shipping. 100% satisfaction guarantee.
Customer Reviews
Our Customers Say It Best
Sure does help a blank wall in the basement!
this looks beautiful on my wall
The print was not aligned....as if the printer was off on the vinyl...the bottom frame wasn't straight it went up and down in the center...plus the window looks a bit too fake for me...but the picture and color are reproduced very nicely. I did not keep, due to defect
Why would you not one somewhere in your home, like your bathroom? Looks just like the picture.
My classroom doesn't have windows and is pretty small so I wanted to put these up to liven the place up. They actually look more realistic than I expected. They are tedious to put up (if you want to get the air bubbles out) and I really don't know how well they'll hold up if I want to move them. When applying one, it easily stretched when I was pulling it up to get an air bubble out. This stretching cause it to not lay flat without creases. Luckily it was at the very end so the rest looks fantastic.
Stunning with strong adhesive for wallpapered office!
I love this!! I have no windows in my new office and this life-like window helps calm my need to go crazy. I do yell at the squirls from time to time but that is just an indicator that I need to take my meds (caffeine) to continue the day. I will buy more of these in the future when I move.
Worth every penny. I was doubtful, but it is every so slightly 3 dimensional. Make sure to stick it with another person so it goes on straight. Once it's on the wall, I would not re-apply since it may lose its adhesive. It has been on my office wall for a couple weeks and has held on tight.
Poor packaging cramped the item. Cute but won't hang...better shipping would have made this a nice quality piece.
This whimsical addition to my guest bathroom is enjoyed by all. I didn't think it was all that difficult to attach.
See all 42 customer reviews