wall26 Fresco from Saint Michael's Cathedral in Kiev, Ukraine - Religious Christian Wall Art - Herald Angels Catholic - Wall Mural, Removable Sticker, Home Decor - 66x96 inches
Ukraine - Religious Christian

In stock
Ships in 1-2 Business Days
About this product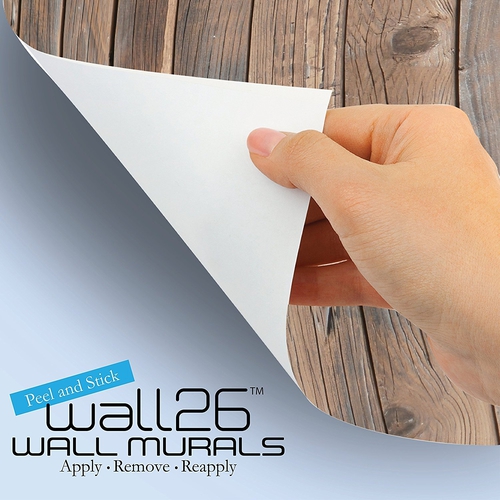 Won't leave a mark when repositioned no residue left behind.
Unique and one of a kind exclusive designs by Wall26 for installation on flat dry surfaces indoor/outdoor walls doors and even windows.
Very easy to apply, remove or reposition - just peel & stick.
Customer Reviews
Our Customers Say It Best
Exactly what I wanted for my rustic nursery!! It looks just like the picture and for $100 it covered my whole wall!
Installed on an accent wall in about an hours time. So easy to line up design. Still can't believe it's peel and stick. Even my skeptical husband now loves it!!
Absolutely beautiful!!!! Easy to apply and it looks great! I had no problems put it up by myself but I can see whers a second pair of hands may be helpful. It just takes a little patience to get everything lined up but if you follow the suggestions of other reviewers you should have any problems. I would like to suggest including some directions in the packaging because there aren't any and it may be helpful. I also recommend using a razor blade or exacto knife to trim around outlets or lightswitches. I can see the seams but that's just because I know where to look for them. All in all I would recommend this item and I would absolutely purchase it over again!
I absolutely love this wallpaper. It looks amazing in our leaving room. It was also very easy to put up on the wall.
Unfortunately this product looks much cheaper in person than it does in the picture. The printer DPI (dots per square inch) are evident, making it look some laser printed my wall. This may work for a kids room or fun wall image, but for the Asian-style painting that I purchased, it does not have the right fit for a guest bedroom.
Strongly advise buyers to read the return policy before you purchase.
Arrived gray in color and would not accept a return. Very unhappy would not recommend.
beautiful colors and great quality. I love the unique artistic perspective for the map and the colors.
just didn't fit on my wall the way I expected so I had to return...
would be great if they offered custom sizes.
The 1st one I got was great all panels matched up. then decided to do the whole room next 3 sets did not match 1 set even had 1 dark panels with 5 light panels 1 set hard to mach lines
See all 15 customer reviews