Black and White winter trees on a graphic background contrast photo montage wall decor Wall Mural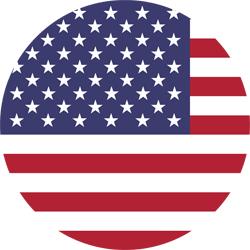 100% Made in USA!

100% Satisfaction Guarantee!
Keywords
You may also like
wall26 Black and White winter trees on a graphic background - contrast photo montage wall decor - Wall Mural, Removable Sticker, Home Decor - 100x144 inches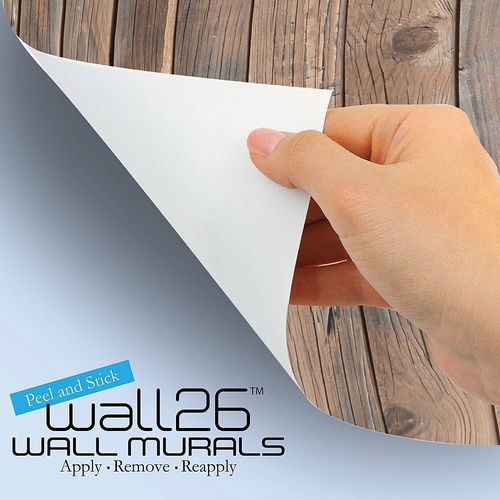 The wall mural is cut into 6 pieces for easy installation, each in 100"x24",total size is 100"x144" (Height x Width)
Very easy to apply, remove or reposition - Just PEEL & STICK!
Unique and one of a kind exclusive designs by Wall26®, for installation on flat dry surfaces indoor/outdoor walls doors and even windows
Won't leave a mark when repositioned like other cheap stickers on the market, no residue left behind
Product made in USA with fast shipping. 100% satisfaction guarantee.
Customer Reviews
Our Customers Say It Best
I put this on a textured wall, and had zero issues. It looks fabulous. It is actually more orange than gold, but it works. I did have some difficulty lining up the images, and some of then are slightly off, but it's not obvious. I put up the whole thing by myself, and it didn't take that long. I used a box cutter to get the excess off the bottom since it was just a little too long for my wall (I have standard size walls). I love it. When I walk into my bedroom now, it feels rich and luxurious.
It took me 3hrs alone to put the product on my wall hope it stays up. I took the last panel /cut the figure out and put it on another wall in my living room
the panels aligned awkwardly making expert installation a necessity, if they were more naturally aligned DIY would be possible.
Oh my goodness! This mural is absolutely gorgeous. Our daughter just moved into the former master bedroom and wanted something to make the room "her's". After lengthy discussions about painting a mural, we decided to take a chance and perchase this. I am so glad we did!
First, let me say that it is in 4 pieces. Like any picture split into multiple units it takes patience to line up. Second, the back is sticky. How else do you expect it to stay on your wall? If you try to rush it or do not line things up from the beginning then you are in for a troublesome install. Third, slowly smooth the panels onto the wall from the bottom up and from the center out. This helps eliminate bubbles.
Panel one was super easy to put up. Panel 2 was our learning piece. After lots of screaming, tears and some slammed doors, my daughter and I realized we couldn't work together. I realized what we were doing wrong - rushing. I fixed panel 2 and was able to install 3 & 4 by myself with the help of an office chair. The entire process - including fight - took 3 hours.
The finished product is amazing. I highly recommend it to everyone. Best of all, my husband and I didn't have to paint this mural on her wall ourselves! Plus, she was able to move into the room the same day instead of waiting for us to finish painting.
This Mural is just lovely and exquisite, but putting it up...Smh!..Omg..Will drive you crazy. I can say the adhesive is great, I mean once it sticks, this paper sticks.
I love this mural! The mural is printed on thick, good quality vinyl, which has a sort of satin finish. This has (so far) made it easy to wipe down and clean. The initial installation was a bit hairy, and we did end up getting a few wrinkles in the first section. But, we found a system that seemed to work very well. We first folded down the white section on the top of the mural so it had a 90 degree bend across the section. Then we peeled the white and pressed the 90 degree bend to the corner of the ceiling/wall. Then my husband and I (it was definitely a two person job for us), slowly peeled the backing down while we both used an 8" metal putty knife placed side by side to smooth the vinyl to the wall, stopping every so often to check the progress and smooth any bubbles. For the other sections, we aligned the side of the image before pressing the white section on the ceiling, using painters tape to keep the sides in the correct place. The sections do overlap a few mm...the overlapped vinyl bump isn't noticeable visually (only slightly noticeable if you rub your hand across the wall), but not overlapping the sections is very noticeable, as you can see that the image doesn't match up!
The starry night image was very, VERY forgiving of our mistakes (which were many). Even when we cut it short, we were able to realign the cut edge, get it down to the correct height and cut it again. You would not be able to notice that mistake at all now! For the first foot of the first section, we 1) accidentally cut the top trying to use the putty knife to get it into the corner, 2) ended up pulling the paint off of the wall trying to reposition it 3) spent a good 20 minutes painstakingly pulling off the paint from the adhesive backing, and 4) still managed to wrinkle the hell out of it while pressing it to the wall...it was bad! So we literally cut our losses, and cut across the section at about 1.5 feet down, repositioned the cut section and tried to align it to the already pressed section as best we could, and started with our successful technique. The line where we cut for that is a bit more noticeable because of the wrinkles and general crappiness of our initial job. But from 1 foot away, you can't notice the wrinkles at all and from 2ish feet you can't notice the cut either!
The only complaint I had was that it is not incredibly repositionable...well, at least not for our walls. It ended up peeling off the paint. But overall, I would highly recommend this product. Even with our imperfect start, the ending still looks incredible!
Graphic doesn't translate well from product photos. Not a horrible print however the arrangement of wood planks look much larger than what appeared in the adverts. Designers attempt to Photoshop age just misses the mark. Still a passable product for those not driven by perfectionism.
See all 32 customer reviews