Fall Forest Stream Smolny in Russian Primorye Reserve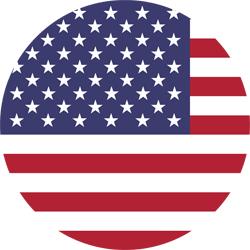 100% Made in USA!

100% Satisfaction Guarantee!
Keywords
You may also like
wall26 - Fall Forest Stream Smolny in Russian Primorye Reserve - Removable Wall Mural | Self-adhesive Large Wallpaper - 100x144 inches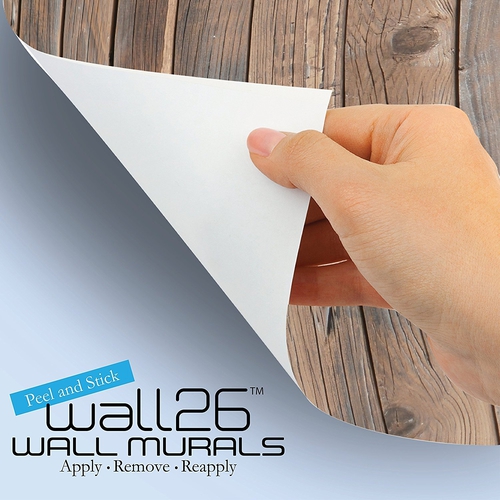 The wall mural is cut into 6 pieces for easy installation, each in 100"x24",total size is 100"x144" (Height x Width)
Very easy to apply, remove or reposition - Just PEEL & STICK!
Unique and one of a kind exclusive designs by Wall26®, for installation on flat dry surfaces indoor/outdoor walls doors and even windows
Won't leave a mark when repositioned like other cheap stickers on the market, no residue left behind
Product made in USA with fast shipping. 100% satisfaction guarantee.
Wall26 Customer Reviews
Wall26 is proud to maintain an overall 5-Star Customer Rating!
Exactly as advertised!!! I looks amazing on my wall. Instructions were accurate. Thank you for the .5 inch overlap. It made the install soooo much easier.
We were happy with our mural. I looks nice, and wasn't too hard to install. Definitely a two person job though!
Fantastic image. Take your time with peeling the backing off, it can be a little tricky. It can be done with one person but I would recommend two. With two people we were able to get this installed in half an hour.
Wow! What an amazing mural - it looks so realistic! Absolutely beautiful and just what I wanted for my son's room - he wanted a woodland theme, and this fit perfectly! It is a bit tricky to hang it and get it to line up properly since it comes in 6 sheets - make sure you have a helper and a step ladder!
I put this mural up in my classroom this past August 2017. Everyone that walks by loves it! I always have students that want to sit in the corner I put it in. I did follow the directions to a T by cleaning the wall first with Clorox wipes. I've had no problems with unsticking on the painted cinder block wall its on. For added strength, though, I also put command strips underneath at the very top. The curtain shown in one of the pics can also be found on amazon.
Edal Willow Tulle Voile Door Window Curtain Drape Panel Sheer Scarf Valances Green
Although mine didn't come with instructions, I read enough other reviews to know how to put it up. You do have to overlap each panel by 1/4" to1/2" depending on the design. I just had to try and match it with the previous one, which is why the repositionable aspect helped a ton. Other than that, is was very easy to put up (I did it by myself, though 2 people would make it go more quickly.), it looks BEAUTIFUL, and the vinyl is very high quality. I am super impressed with the product and love that it was peel and stick. No paste... yay!
Makes the room look awesome! It is quite challenging to install. Follow my helpful tips for a good install:
1. work one piece at a time.
2. peel back the sticker on the bottom 8 inches, and crease fold the backing upwards at 8 or so inches
3. use blue painter's tape to hold attach the piece to the wall in the exact spot where it matches up at the edges
4. attach the bottom 8 inches where the sticker is exposed, to the wall at the bottom
5. undo the blue painter's tape while carefully keeping the bottom 8 inches attached
6. now working from the bottom upwards, balance the strip on top of your head
7. reach around behind the sticker and grab the creased upwards backing and start removing it, remove about 2 feet, then
8. press the sticker in the middle, and smooth it outwards, as you stand up, working upwards, removing the backing a couple feet at a time, then smoothing it from the middle outwards, then get up on the ladder, lifting the rest of the sticker with the top of your head
i tried bunch of other methods to try to get this on the wall, this is the one with the best edge matching, least time consuming, least amount of air bubble issues, and with the least amount of redoing and getting the sticker stuck to itself which can be a real disaster.
good luck! hope this helps with your install
what a pain to put up. It's hard to keep alignment from top to bottom while pulling the liner and adhering. It looks great from a far but if you get close enough you can see the seems and any other slight installation flaws.
The stickers were good, just I misunderstood wide and lengths opposite way