Wall26 Removable Wall Sticker / Wall Mural - Seamless Silver Lace Flowers and Leaves | Creative Window View Home Decor / Wall Decor - 36"x48"
Seamless Floral Pattern - 15

In stock
Ships in 1-2 Business Days
About this product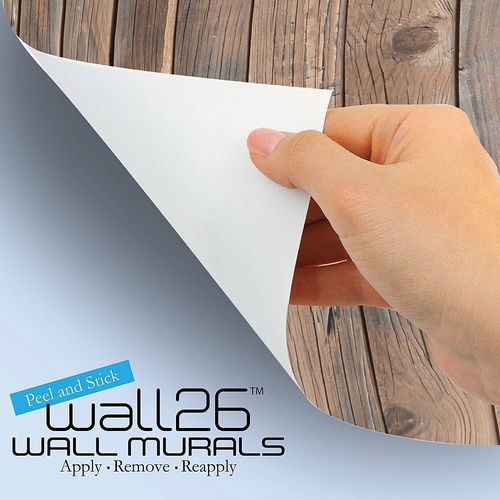 Product made in USA with fast shipping. 100% satisfaction guarantee.
Customer Reviews
Our Customers Say It Best
I received the product and I had to test just how easy it was to "install" it on my wall. I saw the instructions online and was somewhat surprised to find that it was just as easy as it said it was. The adhesive side held up well and I even tried moving it several times to see if the adhesive would wear out. The adhesive help up surprisingly well and I was able to move it around a few times around until I had it where I wanted it. The only downside was that I ended up having to clean the entire wall of dust to keep the adhesive clean and strong. The product looks nice and adds a little more variety to my living room. With the mural being a sticker, it eliminated the need to put a nail or two in the wall.