Removable Wall Sticker Wall Mural Cute Giant Panda Creative Window View Wall Decor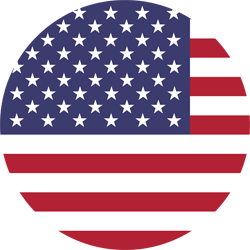 100% Made in USA!

100% Satisfaction Guarantee!
Removable Wall Sticker/Wall Mural - Cute Giant Panda | Creative Window View Wall Decor - 24"x32"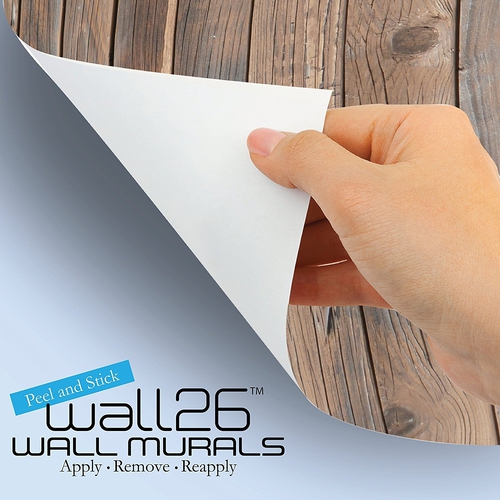 Unique and One of a kind Home Wall Sticker Design - by BestDealDepot
Very High Quality Vinyl - 7+ year exterior life!
Very easy to apply, remove or reposition - Just PEEL & STICK!
You can put it by yourself indoors or outdoors: walls, doors, widows or any flat and dry surface!
Won't leave a mark on your wall like other cheap sticker, no residue!
Product made in USA with fast shipping. 100% satisfaction guarantee.
Wall26 Customer Reviews
Wall26 is proud to maintain an overall 5-Star Customer Rating!
compare on Amazon
Looks very good on a narrow wall in a bathroom
The photo is very clear and it was so easy to put up. There is nothing negative that I encountered about the product.
I love it ? only thing I regret that why didnt i order bit bigger size?
I put this on a Canvas and decoupaged it . I aged it to go with my colors in living room.
looks like a real windown
Fast and high quality. Beautiful
These Removable Wall Stickers are so unique and absolutely AWESOME! I already have another one in my computer room that I put up last January. We're going to be moving soon, so I'm waiting to put it up, but I did staple it to the wall, so you could see what it looks like. It's made out of a very high quality vinyl and very easy to put up, even by yourself. I absolutely LOVE these wall stickers, but right now I live in an apartment and the last one I put up was on a textured wall, but it still looks AWESOME! All I did was take off about 3-4 inches of the backing on the top, then slowly pulled it off, while working in the middle and pressing it out to the sides. I didn't have any air pockets, but since I did apply it to a textured wall, I have the bumps from the textured walls. Even with the bumps I really LOVE IT! I might apply this one to some kind of poster board, then put a trim around it, so it looks like molding around a window. I love this Wall Sticker and I would highly recommend it, it's totally AWESOME!
I was given this product in exchange for my honest opinion and I was not compensated in any way for this review. My opinions are 100% my own and are not based on any discount received, nor am I obligated to give a product a positive review. I am not affiliated with this seller or company. I love testing products and I like providing detailed reviews, with photos. That way, other potential customers can determine if this product is the right item for them and I hope my review does provided enough information for them to decide.
looks very good in my room .takes about two people to properly put up.
This is a vinyl wall sticker with an outdoors scene meant to invoke the idea that you have a window on a wall that you do not. There are several aspects upon which I'm assessing this including quality of materials and printing, aesthetics, and installation. In terms of appearances, this is a very beautiful wall sticker with a vibrant picture which is quite sharply printed for something of its size. If you look very closely at it, you can see little dots (like you see in inkjet printing upon close inspection), but it's really quite well done and bears scrutiny even if you are standing next to it. The colors on mine were spot-on matching what is shown on the product page (my picture is the garden scene).
The sticker itself is thick and made of vinyl so it has some heft to it. This bodes well for long-term use as you can wipe it down with a damp sponge to clean it and it also means that the risk of tearing during installation is zero. You'd have to cut this to put a rip in it.
Up to this point, all is good. The tricky part is installation because this is large and arrives tightly rolled. If you have a space to do so, I'd recommend flattening it out as best you can before installing it by lying it flat on a flat surface and anchoring the edges over a long period of time. The rolling up makes it much harder to apply smoothly and without air bubbles. It also helps to have two people working with it and to use a roller to slowly smooth it down as you apply it from one side slowly and carefully. This works the air bubbles out as you go. Of course, you should also mark the position on the wall first in order to avoid repositioning if possible. This is not easy to install, but I'm not sure that that is in any way a demerit of the product since I think that there is no way to avoid the issues associated with attaching an enormous contiguous sticker to a wall like this.
I cannot speak to how this will work on painted surfaces as I applied it to a paneled wall. I can say that it is very important to clean the wall well first as any dust or debris will not only possibly leave little bumps in the sticker, but also decrease adhesion. It's also important to be sure the wall is thoroughly dry as well.
The only weak point that I had with this was that my sticker seemed to have suffered some issues at the factory getting it onto the backing smoothly or one end had been peeled off and placed back down on the backing paper. There is a large crease-like air bubble and the top of one edge looked a bit dirty as it if had been placed and then picked up a few times. The slightly dirty edge was less of an issue than the crease-like bubble as it was harder to smooth out because it had been with the sticker since packing and it simply didn't want to push out. It created a ripple in that spot which I will have to see if time will allow me to smooth over.
Note: I received a free sample of this product for my assessment.
High Quality Removable Wall Sticker / Wall Mural - Pine Trees Covered by White Snow out of the Open Window Wall Decorr - 36"x48" Review-
These are absolutely amazing. The larger style requires way more patience to hang and get on the wall and we used a book to get air bubbles out and it is not perfect* There has got to be a technique to get them perfect but it looks awesome in our nursery and I am so excited about it. It is ultra forgiving in that you can take it off the wall and readjust it many times and it stays super sticky. It does not fall at all, period. It is hard to get on the wall. I am sure there are some people out there who will have a better method than my husband and I. He held it with his long arms and I started from a corner while he worked on his side and me on mine. My side did not turn out as nice but then we lifted corners and did our best to sort out bubbles. I think these are great but require patience.
If you have any questions for me feel free to ask. I update my reviews over time if needed. I take my reviews seriously. If you look into my reviews you will see updates in both directions positive and negative. This is my own writing and thoughts and I was **not** paid for my review. I read reviews from others when making online purchases. "This product was provided at a discounted price in exchange for my honest review"
See all 13 customer reviews
You may also like
Best Sellers