Fallow Deer Standing in a Dreamy Misty Forest with Beautiful Moody Light in the Middle and Framed by Darker Trees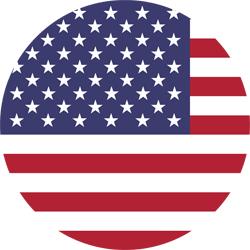 100% Made in USA!

100% Satisfaction Guarantee!
wall26 - Fallow Deer Standing in a Dreamy Misty Forest, with Beautiful Moody Light in the Middle and Framed by Darker Trees - Removable Wall Mural | Self-adhesive Large Wallpaper - 100x144 inches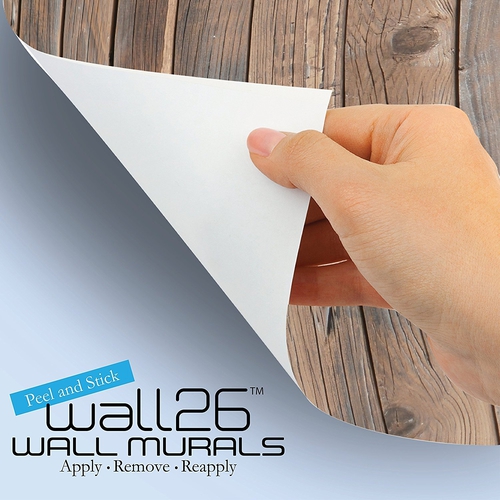 The wall mural is cut into 6 pieces for easy installation, each in 100"x24",total size is 100"x144" (Height x Width)
Very easy to apply, remove or reposition - Just PEEL & STICK!
Unique and one of a kind exclusive designs by Wall26®, for installation on flat dry surfaces indoor/outdoor walls doors and even windows
Won't leave a mark when repositioned like other cheap stickers on the market, no residue left behind
Product made in USA with fast shipping. 100% satisfaction guarantee.
Wall26 Customer Reviews
Wall26 is proud to maintain an overall 5-Star Customer Rating!
I received this mural and the colors are beautiful. The 3D effect will really make the wall in my master bedroom pop. The only downside is once I received the mural I decided to paint my walls. : ) My niece has her degree in Interior Design and is self-employed. She was so impressed she is looking forward to using this on a future make-over. Highly recommend if you like bright, bold, and beautiful.
I was hesitant to purchase this but went ahead and gave it a go. I'm so glad I did. It's gorgeous! We read how to hang it and about halfway through the first panel, the two of us had a system down. Just take your time and work from the top down. Read the instructions carefully so you match up by overlapping the edge of next panel. We had this up on about an hour.
Nice impact for a smaller space, looks great. It could be much easier to align with a few tiny marks at the top and bottom of each panel, so you know what exactly you are looking to align when trying to match the panels, but an additional personal would probably work too.
Absolutely beautiful ! However we spent 4 hours to get to the finish look. It is not easy at all.
So beautiful and vibrant. Guest comes over and they love it.
So pretty...color is gorgeous and flowers look like they are popping right out of the wall!!. I little hard to install definitely a 2 person job! I have gotten so many compliments!! It turned a boring room into a show piece!
It looks great on the wall. There no dislike on this item.
Mural is beautiful. Was a little more difficult to put up than wallpaper simply because it had to be placed perfectly right off the bat unlike wallpaper where you can wiggle it a little to get it to go where you want it. Sticks great without peeling and the colors and flowers are just as the picture shows. I would give it 5 starts but the pattern does not match up correctly all the way down but its not horribly noticable.
The appliqué is made of a very high quality vinyl material and was not difficult to put up. Measurements are printed in large print on the back of each sheet. The package came with clearly written instructions. I gave this a 4 because of the quality of the image. It was a little more cost effective but I feel that the image could have been a bit more clear.
Beautiful design easy to put up!
See all 13 customer reviews
You may also like