Wall Murals
Palm tree paradise ashore Landscape Wall Mural

In stock
Ships in 1-2 Business Days
You may also like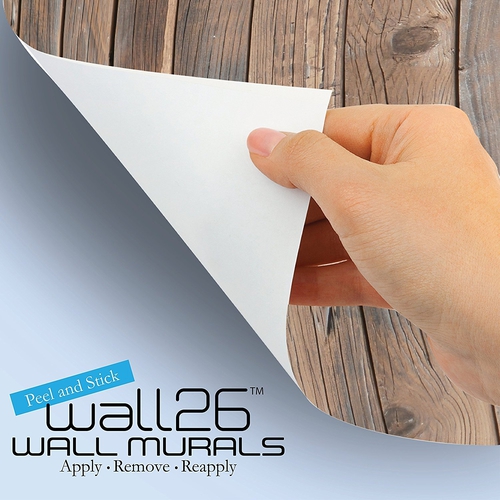 The wall mural is cut into 6 pieces for easy installation, each in 100"x24",total size is 100"x144" (Height x Width)
Very easy to apply, remove or reposition - Just PEEL & STICK!
Unique and one of a kind exclusive designs by Wall26®, for installation on flat dry surfaces indoor/outdoor walls doors and even windows
Won't leave a mark when repositioned like other cheap stickers on the market, no residue left behind
Product made in USA with fast shipping. 100% satisfaction guarantee.
Customer Reviews
Our Customers Say It Best
Love this. Good quality and easy to install.
This tore up some of the paint when removed.
I only used the four left sections because the 5th section on the right with palm tree did not look real. Putting up on the wall required two people to match the seam. Also, I used glue stick to secure the side and top section because it would come loose after a month. Generally, I like the view and it made the living room interesting.
Made of of nice thick material but you better have a big house to enjoy this.. the picture is only clear if you stand about 15 feet away from it or more. Otherwise it's so blurry you can't tell what it is. We have to put our backs against our opposite wall to see it clearly.. such a waste!! We are returning it, didn't even bother unrolling the whole thing. Too bad it's not clear any closer, it would have been awesome.
It's beautiful! I have been wanting one of these for a while now. I like it too, because on my walls the wall surfaces are textured but when you have a design like this, it creates an illusion and you cannot see the texture of the wall because you're so focused on the photo!
It took about an hour and a half to put up with just myself and a chair. It was 4 pieces. I first laid them out on the ground (with paper backing still on) so I knew which order to lay them on the wall. Then secondly, used a card box (deck of card box works or use some sort of squared off tool to move evenly down as you are laying it) to even out air bubbles while I was sliding the back off. If you're looking for something different that will make any room come alive, I say purchase this. Well worth the money and enjoyment.
After 3 days the mural fell off my wall