Artist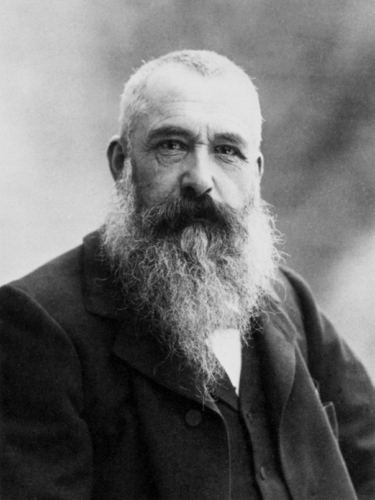 Water Lilies by Claude Monet - Canvas Print
About Claude Monet's Water Lilies
Get your own excellent Claude Monet Water Lilies Print for a low price with free shipping!
This work was part of a series of over 250 oil paintings by Claude Monet. This specific work was created in 1916.
The paintings are of Monet's garden at his home in Giverny, France. This is one of the most famous that features his water lily pond.
Something important to keep in mind is that when Monet created this he was suffering from cataracts and could not see as well as he used to.
The original work hangs today in the National Museum of Western Art in Japan.
Spruce up your walls with this replica Claude Monet Water Lilies print on canvas today!
About The Monet Water Lilies Print
Confirm this fits by entering the model number.
Premium stretched canvas material stapled onto sturdy anti-shrink frames.
1.50" thick stretcher bars for an art gallery-quality look.
Professionals in the US hand stretch and print our canvases.
Wall hanging kit for your canvas included.
At Wall26, we make our products in the USA. Look out for inferior level products and fraudulent sellers. Our products are never shipped from China or overseas.
We use high-quality canvases specifically intended for printing. These are white semi-gloss artist's canvases.
We use premium HP Latex inks in our print process. This ensures our products can be fade resistant for up to 100 years.
We use wooden stretcher frames to stretch our canvases. The frames are premium quality.
Shop your very own Claude Monet Water Lilies Print on canvas!
About The Artist
Oscar-Claude Monet was a French artist. He was one of the founders of the French Impressionist movement. Impressionism emphasizes accurate depictions of light, ordinary subject matter, and movement. This style doesn't seek to create an impression of real life, but rather how life appears to the artist. Monet lived from 1840-1926. He is famous for landscaping projects that he documented with his artwork. Shop our Monet Prints Collection.
As it clearly says in the description, these are machine printed. What was I expecting.. The pixels are visible from 3 feet away. This now hangs in my bathroom.
The picture is taken with a HD iPhone 7plus camera
Not bad for the price. Not a substitute for a detailed hand-painted canvas/oil reproduction.
My mom is happy good quality
Nice print, very pleased. Now where to purchase a frame?
This is beautiful. One side is a bit wrinkled, but hope it will stretch out. I am a Monet lover, even if I can't come close to the real thing. As I said, this is lovely. Very fast shipping, thank you.
I purchased this to hang in my daughter's room. She loves Monet's water lilies. The colors aren't nearly as vibrant as they appear online, which is disappointing. My daughter loves it though and that's all that matters.
Looks great and matches my sofa/pillows amazingly well! (Lazy Boy furniture--blue sofa with "Van Gogh" patterned pillows).
Beautiful in our newly painted bathroom.
was what I thought it would be.
Nice looking, though I wish it was wider, and had come with the hanging hardware already attached. They are not hard to get on but you gotta make sure it doesn't flatter when being screwed on....
This is a very pretty rendition for Monet's Water Lily Pond/Japanese Bridge. These are much richer colors depicted here than I am accustomed to seeing for this work; but that was what I was looking for. The only issue was the picture did not line up quite right at the bottom of the canvas near the wrapping and where Monet's signature is. It is a little distorted there, and it appears some of the work is missing or shifted out of place. Given the overall beauty of the canvas, this is really a minor issue. And most people would never know the difference.
Write a review
See all 12 customer reviews