Gray Cracked Brick and Pavement Wall Wall Mural Removable Vinyl Wallpaper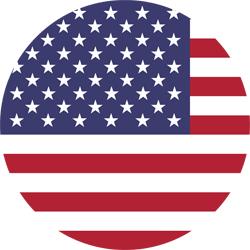 100% Made in USA!

100% Satisfaction Guarantee!
You may also like
wall26 - Gray Cracked Brick and Pavement Wall - Wall Mural, Removable Vinyl Wallpaper, Home Decor - 66x96 inches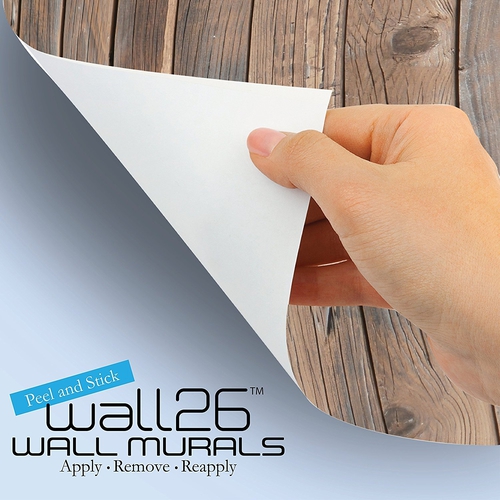 The wall mural is cut into 4 pieces for easy installation, each in 66"x24",total size is 66"x96" (Height x Width)
Very easy to apply, remove or reposition - Just PEEL & STICK!
Unique and one of a kind exclusive designs by Wall26, for installation on flat dry surfaces indoor/outdoor walls doors and even windows
Won't leave a mark when repositioned like other cheap stickers on the market, no residue left behind
Product made in USA with fast shipping. 100% satisfaction guarantee.
Wall26 Customer Reviews
Wall26 is proud to maintain an overall 5-Star Customer Rating!
Beautiful, instant update for living room! Easy install and beautiful effect!
I purchased this wallpaper back in 2017. It is really good product. It is easy to install, you do not need to use any tools or to have any specific skills. The print is clear and I like the pattern. I definitely recommend this product if you are going to refresh your room. But there are some tips I'd like to share with you:
1) Take into consideration your apartment's square and the wall overview you are going to apply the mural to. I made a mistake choosing "Shades of Orange and Brown" pattern for my small kitchen as the bricks are really huge and there is no enough space to make out the mural effect. But I can say for sure, this wallpaper would look great on the wall with direct distant overview.
2) Recently I have noticed that the pieces of wallpaper are being shrunk (see photos). I am not sure about the reason, most likely it happens because of temperature differential (I cook pretty much every single day). Now there is a room between the panels that were applied closely. So, do not forget to overlap the panels for a couple millimeters, this would not affect the look of this pattern.
The "Shades of Orange and Brown" pattern is perfect for non-ideal walls, it allows to hide small defects. And one more important thing- it is very easy to clean this wallpaper))).
Love it on the wall! Great addition to the room! Wish it was longer as much as it is wide. Thank you!
Follow the simple instructions at the base of each numbered sheet. It's peel and stick-and the pattern even overlaps so you don't have to worry about the seam showing at all. I'm very impressed with the ease of installation, cleanability, and quality. I wish I would have discovered this product sooner. Thanks!
Very high grade,way thicker and more durable vinyl than paperpaper- and easy to make it look perfect! We had to hang it sideways to fit our half bath, peeled off easily to get it right! Would recommend this to anyone
This product looks great - I specifically got the "Green Vines Draping From An Old Brick Wall", but it comes with no instructions, so you're kind of on your own for technique. Here's the way I did it, after losing an entire panel to applying it wrong.
First, make sure you start IN THE CORRECT ORDER ON THE CORRECT SIDE. Even though the panels are numbered (e.g. 1 of 6, 2 of 6, etc.), they do NOT tell you in which direction the panels match (i.e. should 2 of 6 meet 1 of 6 on the left side or the right side?). Double check this before you start so you don't put a panel that should be all the way on the left all the way on the right instead, like I did.
Second, yes these panels overlap, but that's a good thing - it gives you some margin for error. The trick is lining them up such that they apply smoothly and seamlessly. DO NOT TRY THIS ALONE OR IT WILL BE VERY DIFFICULT. The technique I used: once you have the first panel applied, as described in steps 4 and 5 below (I tried to line the first panel up with the ceiling so that it was level), the best way to apply the subsequent panels is:
1. Have one person hold the panel up and align the top half with the adjacent panel such that the patterns match.
2. Have a second person simultaneously lining up the bottom half, instructing directions to the person holding the top, like "a little lower and to the right". The person on top makes the adjustment, while also making sure the top pieces still align.
3. Once the panel is lined up, hold it in place firmly while the person on top peels off around 3-4 inches of the backing paper from the very top, all the way across.
4. Starting with the top corner closest to the adjacent panel, gently stick it on and work your hand smoothly across the top to affix the top strip of the panel (it should be fairly lined up with the ceiling).
5. The panel now should be free hanging from the top, and the partner lining up the panel on the bottom can relax, since the panel should be in place almost perfectly at this point. All that's left is to pull the backing paper down and away slowly, 5-6 inches at a time, and smoothly work your hands out from the middle to the edges. In theory the panel should line up almost perfectly so all you need to worry about is making sure the backing paper doesn't rip (it's pain to peel off the back once ripped).
Attached is a pic of my finished product. Overall is looks great and has completely changed the makeup of the room. This is actually a pretty simple and inexpensive solution to brighten up a space; only reason I knocked a star off is for lack of any kind of instructions, even on the website. A simple guide like the one above would go a long way.
It's ok. The image looks as though it was printed out of focus. I was expecting something sharp that would look like a real wall of vines but instead you have to be across the room not to notice it is blurry.
Looks great in my son's room! It was a pain to put up cuz it didn't line up perfectly. The reason why I'm giving it a 4 out of 5 is because the image has some green tint to it (not just grey, black, and white) and the background is pretty pixelated.
I think the review from the 1st customer is inaccurate and hasty.
First, I have been an astrophysicist and photographer, and chose this this these for a museum I co-own.
One - it's very difficult to capture a starry scene like this with and expand it to this size without some distortion. It's tough to get such fine resolution at this scale WHEN LOOKING at a close distance. This scene looks great when you step back, as it is meant to be seen. There is a little movement due to rotation during being photographed, but you don't normally see this in smaller scale, only at a scale like this. When you step back, it's still pretty cool.
Two - the price is great.
Three - as with any wallpaper project, you have to know what your medium is and how to apply. The peel and stick backing on this wallpaper did nto hurt my wall at all, there mush have been a cheap paint on the walls of the person who gave the bad review. Also, when using this wallpaper, don't be afraid to overlap by an inch or so... there is some repeat on each piece that allows for this, and it eliminated the seem that will be there otherwise, and it's hard to make any seem on dark wallpaper not show. I overlapped and the seems faded away and things lined up great.
I'm using this paper as the backdrop for an astronomy and atmospheric room I'm creating for my museum and education centers expandingminds.com. I am employed some black light which makes the colors pop, and when set against the other projects in the room, it's going to look great.
Daniel
See all 36 customer reviews