Purple Nebula and Cosmic Dust in Star Field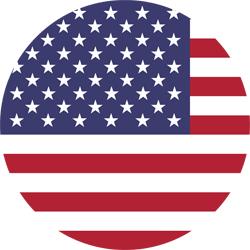 100% Made in USA!

100% Satisfaction Guarantee!
wall26 - Purple Nebula and Cosmic Dust in Star Field - Removable Wall Mural | Self-Adhesive Large Wallpaper - 100x144 inches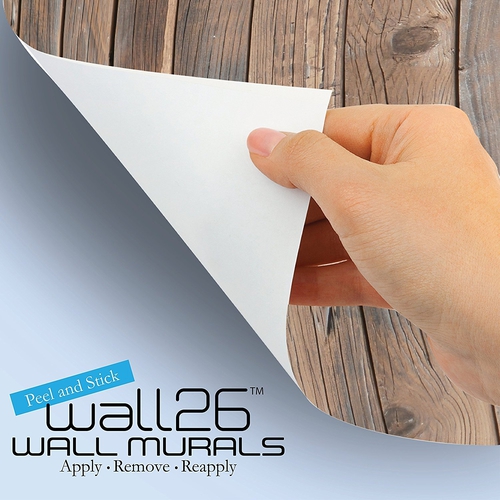 The wall mural is cut into 6 pieces for easy installation, each in 100"x24",total size is 100"x144" (Height x Width)
Very easy to apply, remove or reposition - Just PEEL & STICK!
Unique and one of a kind exclusive designs by Wall26, for installation on flat dry surfaces indoor/outdoor walls doors and even windows
Won't leave a mark when repositioned like other cheap stickers on the market, no residue left behind
Product made in USA with fast shipping. 100% satisfaction guarantee.
Wall26 Customer Reviews
Wall26 is proud to maintain an overall 5-Star Customer Rating!
I thought this was one piece and made of clingy material. It came in several sections and is just like contact paper. Does not remove easily for storage , transferring to different locations or change of scenery. I bought a couple different ones, expecting to be able to change and reuse.
We put this up on our daughter's wall and were very very pleased with how easy it went up and how beautiful it looks. We got the mural up in just a little over an hour and didn't find much difficulty. Make sure you overlap the sides of the panels appropriately, and if you have to cut it. MEASURE and cut it BEFORE you put the final panel up and make sure you leave enough for your overlap of you do cut it. You're better off marking with chalk how much you need to cut, then leaving enough to have a little left over then hang it, and use a razor blade to cut off the excess once you make sure you've got enough.
This was perfect for our sons room. We added glow in the dark stars on it and he loves it! It was a bit tricky to install and didn't come up easy when we did get a wrinkle but my son didn't care.
My boyfriend and his friend hung it wrong at first. And it easily peeled off and went right back up nicely. It really completes the nursery.
Great effects look like the stars but hard to apply
Looks awesome on the ceiling of my son's room. A little tricky to hang, and you will for sure need at least two people on separate ladders, but with patience and precision, the outcome was better than expected.
Did not like it is a was solid. I thought it was see through. Looks fake was to wide need it about a 23" X 29".
It is exactly as described and adds an element of "the great outdoors" to my small windowless, home office. It was easy to install and even when I got a slightly crooked start, I was able to carefully peel it back and reposition it without damaging it or my painted wall. I used a soft dry dishcloth to rub out wrinkles as a put it on the wall. HINT: Do NOT peel all the back off at once. Instead, lay it on a flat surface and peel back the first 3 - 4 inches leaving that part of the backing attached an hanging down. Then position the sticker where you want it (use a level and make few pencil marks as a guide before you begin.) Once the top few inches are adhered to the wall, rub that area firmly with a cloth, pushing out to the edges. Next, grasp the backing at each end and gently peel back another few inches and repeat the rubbing & smoothing. Continue until you have the entire sticker adhered to the wall. Go back over the surface with your cloth starting at the center and press/rub out towards the edges in all directions.
It has been on my wall for over a month and shows no signs of coming down. My only regrets are 1. I wish it didn't have the window shutters obstructing the image, and 2. I should have ordered the larger size so that the perspective was a little more realistic. (See photos.)
Daughter loves, loves, loves her galaxy wall. Absolutely beautiful.
See all 23 customer reviews
You may also like