Vertical Cream and Soft Yellow Wood Textured Paneling Wall Mural Removable Wallpaper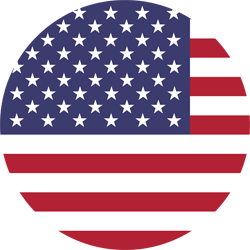 100% Made in USA!

100% Satisfaction Guarantee!
wall26 - Vertical Cream and Soft Yellow Wood Textured Paneling - Wall Mural, Removable Wallpaper, Home Decor - 100x144 inches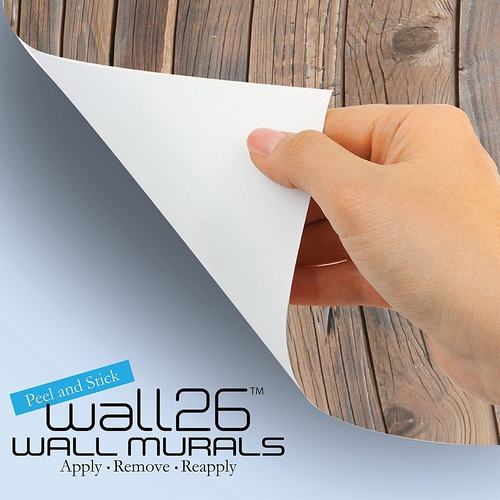 The wall mural is cut into 6 pieces for easy installation, each in 100"x24",total size is 100"x144" (Height x Width)
Very easy to apply, remove or reposition - Just PEEL & STICK!
Unique and one of a kind exclusive designs by Wall26®, for installation on flat dry surfaces indoor/outdoor walls doors and even windows
Won't leave a mark when repositioned like other cheap stickers on the market, no residue left behind
Product made in USA with fast shipping. 100% satisfaction guarantee.
Wall26 Customer Reviews
Wall26 is proud to maintain an overall 5-Star Customer Rating!
compare on Amazon
Looks great in my office. However after 9 months a few of the strips are shrinking leaving visible gaps.
Love the end result but this was hard to put up. I will just refer to it as the mural that nearly ruined a relationship! We had so much trouble making the 'planks' line up perfectly and the mural seems to stretch very easily if you handle it too much by pulling it and realigning. It took off the paint on the wall too. Up close it almost looks 'cartoonish' but from away it really does look impressive. We had extra difficulties since it appears our wall wasn't exactly level to begin with. However, 4 hrs. later we were able to walk away and were pleased with the end result. There are lots of creases and spots where the planks don't exactly align but unless you are looking for it I think it blends in pretty well.
I am glad they updated the listing and include one for higher ceilings. I love this contact paper, very smooth and easy to apply.
It's nice and thick and waaaaay easier to use than a LOT of other adhesives I've used.
There are a lot of things to like about this. First of all, it looks great when it's installed. Until you get up close it really does look like wood. I put it on an entire wall at the back of my kitchen. It was a little tricky to put up, but admittedly I did it by myself. With another person it would have been much easier to align it straight across the 12 foot wall - but at any rate it was far more simple than actual wallpaper with paste.
That said, it does not hold quite as firmly as I would like. It is a sticker-like backing with a covering that you remove when you install it. It is definitely very sticky in terms of, the pieces will stick to each other and anything else once you take the backing off. However, once it was on my walls, the edges started peeling back a little and the whole top section fell off the wall. Kind of a pain. The edges part is an easy fix - I just bought a tube of wallpaper touch-up adhesive at Home Depot. I wish I had known it might not stick firmly before I put it up, or I would have put the extra adhesive on all the edges as I installed it to help it stick better - definitely a pain to replace that whole top piece. (Note: the walls I put it on were very lightly textured and painted in a matte, neutral color paint. I wiped them down but did not sand or otherwise prep them).
So all in all - a very nice product. Quality looks, and it's a very nice, easy to wipe off and clean vinyl. I would just say that if you are planning on putting it on a wall as wallpaper, to stay up there for a long time, I would recommend adding wallpaper adhesive to at least the corners and edges to give it extra hold.
Very study. Have not put it up yet but it is going to be beautiful when I get it up.
in love with this beutiful contact paper. Its look so real. I reconmended 100%
This looked absolutely incredible. It's so realistic! My mom literally had to touch it to be convinced it isn't textured. Highly recommended.
Decent picture, right size for the set of 3. they actually look good on white or beige color wall. Problem is sticky glue is more powerful than I expected. this is not good for the wall with matte paint. If you want to take them off some time later. paint will be taken off too. Personally I don't understand why other reviewer claim they don't stick on the wall. If you use it on glossy wall, I believe there will be no problem taking them out later. This product was provided at a discounted price in exchange for my honest review.
You may also like
Best Sellers