Peel & Stick Posters
White Sand Beach with Palm Tree Open Window Wall Mural

In stock
Ships in 1-2 Business Days
You may also like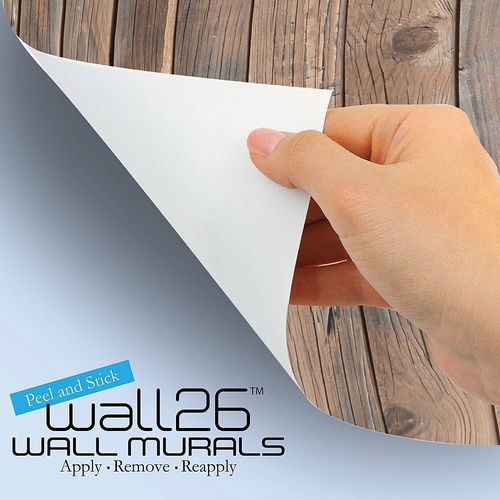 Unique and One of a kind Home Wall Sticker Design - by BestDealDepot
Very High Quality Vinyl - 7+ year exterior life!
Very easy to apply, remove or reposition - Just PEEL & STICK!
You can put it by yourself indoors or outdoors: walls, doors, widows or any flat and dry surface!
Won't leave a mark on your wall like other cheap sticker, no residue!
Won't leave a mark when repositioned no residue left behind.
Unique and one of a kind exclusive designs by Wall26 for installation on flat dry surfaces indoor/outdoor walls doors and even windows.
Very easy to apply, remove or reposition - just peel & stick.
Parent Listing
Customer Reviews
Our Customers Say It Best
Very easy to install,nice and thick vinyl
I love it ! Input it up in my cubicle at work .. Everyone likes my view!
Can you believe it? We installed this in the back of our RV where the first model had a window and this new one does not!
We LOVE it. Went on easily and is so very pretty. A lovely addition to our life!
I got the wall pop quickly and without damage and it went up easily - ok with a bit of a bump but only due to our inability to hang it totally flat! Seller was very helpful when I did not have the instructions. Very happy with my purchase.
DESTROYED MY WALL!!!!!! Do not buy this. Before I even got it completely on my wall, while adjusting, I saw it tear off my paint. In order to get it off my wall, I slowly peeled it off, and it took ALL THE PAINT OFF!!! Now I need to buy paint and re-do my walls. Horribly frustrated and disappointed.
Very easy to put up in my office. It gives me something beautiful to look at during my long day.
Beautiful - putting it up works better with two people - one to hold it away from the wall and one to line it up and put it on the wall. The paper is kind of hard to remove off the back so take about half of it off before you try to stick it on the wall. You have to hold it away from the wall or it will stick to itself.
DO NOT BUY THIS. This item can not be installed in any reasonable way. The material sticks to itself and I spent hours working to unsticking it. The result is a mess and can not be shipped for return or used. I called them several times without reaching a service agent. I left two messages with no return. I don't know who wrote the positive reviews but it is hard to believe that they are satisfied customers.
Just to give them some room it may be that the large size of what I purchased creates problems and the smaller items are workable. You will have to decide for yourself whether to take the chance.
Love it. I put them above my Master bath tub and put frames around it.
Great picture. A little awkward to hang by myself but I got the job done. Looks great!
See all 108 customer reviews