Large Wall Mural Bright Seamless Linear Pattern with Hand Drown Circles Vinyl Wallpaper Removable Decorating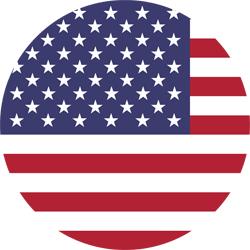 100% Made in USA!

100% Satisfaction Guarantee!
Keywords
You may also like
wall26 - Large Wall Mural - Bright Seamless Linear Pattern with Hand-Drown Circles | Self-Adhesive Vinyl Wallpaper/Removable Modern Decorating Wall Art - 100" x 144"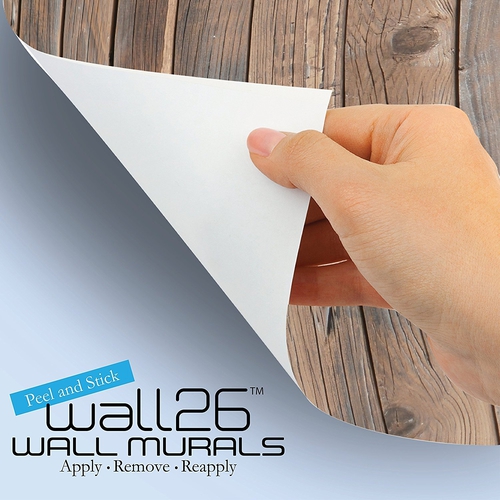 The wall mural is cut into 6 pieces for easy installation, each in 100"x24",total size is 100"x144" (Height x Width)
Unique and One of a kind Home Wall Sticker Design - by BestDealDepot
Very High Quality Self-adhesive Vinyl with 7+ year exterior life! Very easy to apply, remove or reposition - Just PEEL & STICK!
You can put it by yourself indoors or outdoors: walls, doors, widows or any flat and dry surface!
Won't leave a mark on your wall like other cheap sticker, no residue!
Product made in USA with fast shipping. 100% satisfaction guarantee.
Wall26 Customer Reviews
Wall26 is proud to maintain an overall 5-Star Customer Rating!
Really cute pattern. I originally bought this to go in a more prominent spot, but I ended up using it for a closet. If you stay organized you should be able to match up the pattern if you have an odd size to paper. If you are just doing a flat wall it's pretty easy, they number the patterns for you. Definitely use a flat wallpaper tool to get the creases out. It's not perfect, but it adds a fun touch to my hall closet.
To be honest I had a few spots where I couldn't really get the creases out, and that's because I was papering around a few shelves. Color is accurate.
I really like the final look of it, and applying it is relatively easy. One concern I have is that it's not entirely seamless everywhere, and matching the pattern is very difficult while working with very tall panels which you can't move once they're already pasted on top. Some panels matched well on top but are somewhat misaligned on the bottom - even when using a level to paste them fully vertically.
I absolutely LOVE my wall, I will admit, I was unable to hang it myself, I had to do a do over due to poor directions following. Note: the sheets are numbered, hang them with the white strip at the bottom, and the sheets overlap about 1/2" with all that in mind the end result is great. I hung this at my office and have had a few other folks order other designs for their own, everyone here is happy with the end result. I would say plan on 2 people for the hanging portion.
Make sure you double check before you apply it and cut it.
Very easy to work with and apply!!!
This looks great. I used it on one wall as an accent and everyone comments on how nice the pattern is.
Great product and very decorative
I got these Wall Mural / Modern Home Decor Creative 3D Visual Effect Wall Sticker for my living room, because it just seems so plain.
You get three rolled up sheets containing Pearl in a Shell, Flower and Zen Stones. I think these are very relaxing photos, and fit great on any white wall. Each sheet is 14"x14", which I think is a pretty decent size.
These were very easy to put up. I did end up with a few bubbles,but nothing noticeable, and you cannot tell unless you are on top of the decals.
Overall, a good way to add color to your rooms! I received this product for free in exchange for my honest opinion
This is a beautifully designed mural that I have happily added to my restroom. They were easy to apply and I sure hope they do not fall off of the wall with time due to the moisture, but so far they appear to be able to stand the test of time. I also like the 3D design element of it and it makes them look even better because it looks like the art is really inside a hole in my wall. Overall, this is a great little mural set that was easy to apply. They look super great and it modernizes my old restroom a little with its simple yet great look. I received this product for free for an honest and unbiased review. I am not obligated to provide a positive or favorable review, just my honest opinion. My review is based on my experience with the product and/or brand, which may differ from yours.
See all 17 customer reviews